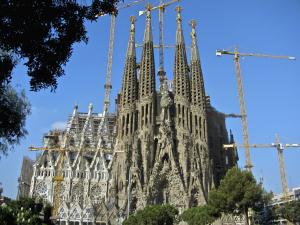 With only a few months left until our wedding, we thought it was finally time to decide on a destination to visit for our honeymoon.  Airfare prices have been keeping us hesitant on committing to any destination until they came down; and although prices are slowly falling, our dates remain high.  While we remain confident that our specific dates of travel will come down in the coming weeks for our
honeymoon
to Spain, we are
not confident
that best hotels will remain available.  So rather than settling for a sub-par hotel we made the leap, booked our amazing rooms, and now are committed to
Spain
!  (Photo "Sagrada Familia" by
sylmac
)
As we have come to find out in the last few days, planning a two-week honeymoon is much more difficult than budget travel.  Where my travel arrangements on any other trip has been limited by a maximum budget and lack of desire to splurge for the best room, our honeymoon is the exact opposite while keeping obscene prices somewhat in check.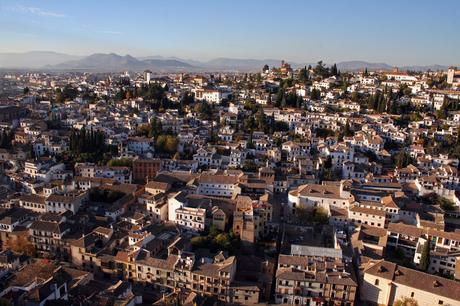 With countless hours looking at rooms and deciding where we will spend our short two-week honeymoon, we have come to the final itinerary and are looking for your inputs on what to see, do, and eat!
Madrid (4 nights) - 2 days exploring Madrid, 1 day-trip to Segovia, 1 day-trip to Toledo
Seville (3 nights) - 2 days exploring Seville, 1 day-trip to Cordoba
Granada (2 nights) - 3 days exploring Granada
Overnight Train to Barcelona
Barcelona (4 nights) - 3 days exploring Barcelona, 1 day-trip to Montserrat
If you may recall from our tentative itinerary at the beginning of the month, we were also looking at including Valencia into our plans.  Unfortunately, several factors have forced us to cut Valencia in order to spend an additional day in both Seville and Granada.   This is our honeymoon after all, and forcing much more into an already packed itinerary just sounds exhausting.  (Photo "Albaycin" by
albertoibz
)
What are we doing in Spain?  Well, we haven't planned much of that out yet, and need your help!  This is what we have so far, and as you will see it is kind of lacking:
Step 1:
Fly to Spain
Step 2:
Eat Tapas
Step 3:
....
Step 4:
Return Home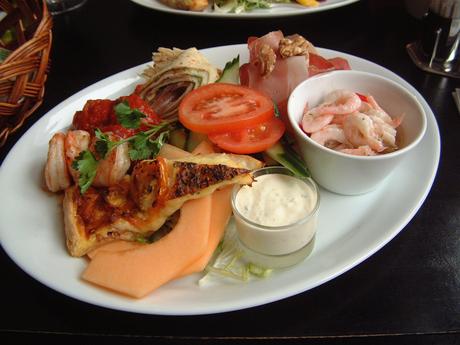 There are the staples of Spain that we are already planning on seeing, like La Boqueria in Barcelona and the Alhambra in Granada, so we are wanting to find more obscure activities to do and destinations to see that are worthy of a honeymoon.  Where is the
best cooking class
?  How about a
spa package at an Arab Bath
?  Got a good restaurant/
tapas bar recommendation
?   Let us know!   (Photo "Tapas Plate" by knupett)
Give us your best recommendation and we'll see if we can include it in our itinerary and write about it when we return.
To keep up-to-date with our honeymoon plans, past travels, and future adventures, subscribe to our news feed, 'Like' us on Facebook, or follow us on Twitter!  Our honeymoon plans only begin to scratch the surface of our world explorations!