Well it's taken me longer than expected to do this post but never mind! It's been hard getting back to reality after literally doing nothing! Anyway, on with the post… after we got up super early after staying at the travelodge, we headed to the airport for our flight. For some reason I was super nervous about flying this time, I couldn't wait to just land and be there.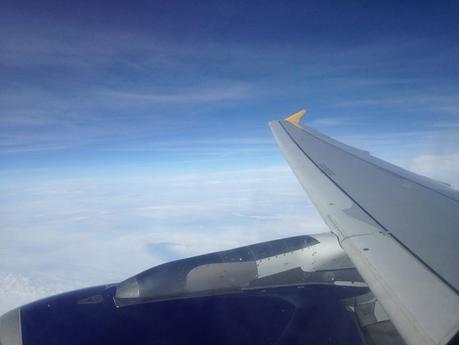 I was relieved when we finally landed in Araxos, it was the smallest airport in the world but at least we found our transfer quickly! It was so weird with them driving on the wrong side of the road, good job we had the scenery to look at!
We got to our hotel, checked in and then checked out our room. It was basic but had everything we needed; most importantly a fridge and aircon! We arrived just in time for lunch which was served by the pool so we dumped our cases and went to check it out. The pool and pool bar had such a lovely view, it over looked the sea and across to the nearest town. So pretty!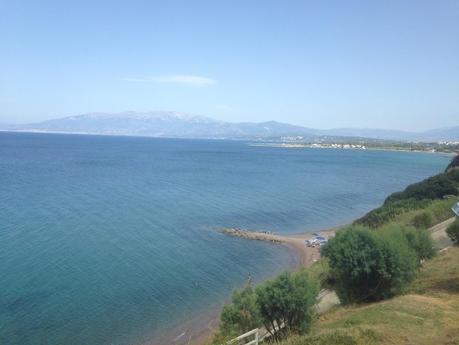 Most of our days were spent chilling by the pool literally doing nothing. I had a couple books and magazines to read to keep me occupied!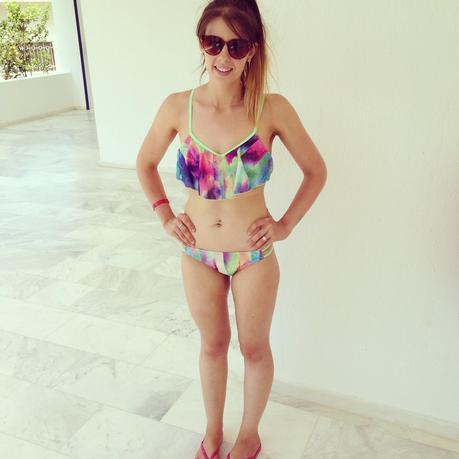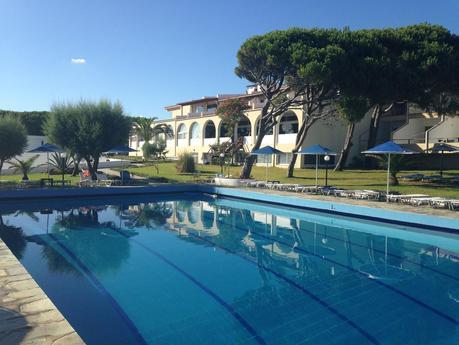 The second day we had our little 'intro' from the rep and she mentioned we could hire some bikes from reception to explore to we decided to do that and it was so fun! We cycled to the nearest little town, there wasn't much there but it was still nice. One thing we noticed was that there was so much building work going on, but it's so different to over here. They have no safety equipment and don't even section the road off, you can walk down the roads they are building! It's crazy.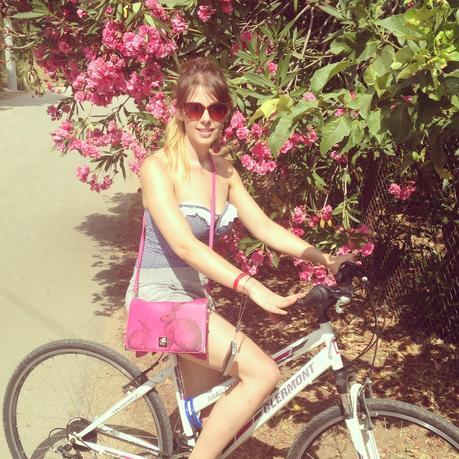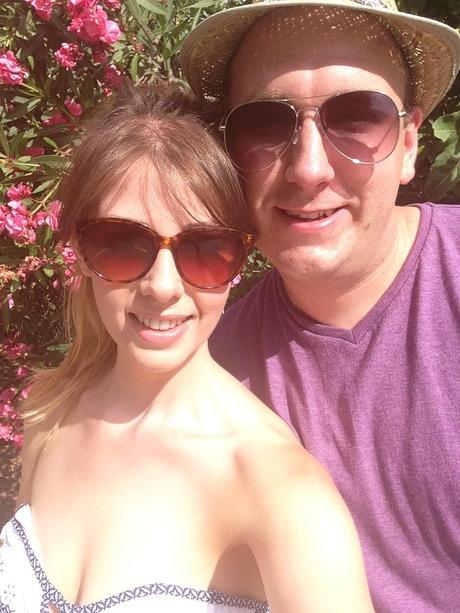 We did have a little beach attached to our hotel as well which we did explore one of the days. It was a pebble beach but we had sun loungers so didn't make much difference to us. We both went in the sea which was lovely, I hadn't been in the sea for years! It was cold when we first got in but once we were in it was fine and felt warm, there was actually fish swimming all around our feet which was pretty cool.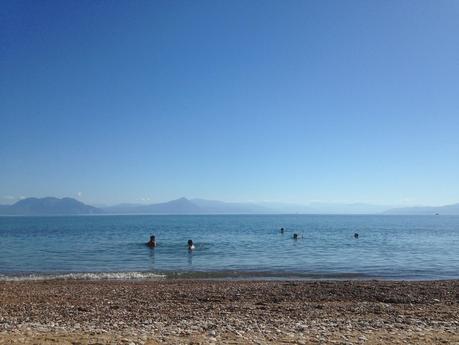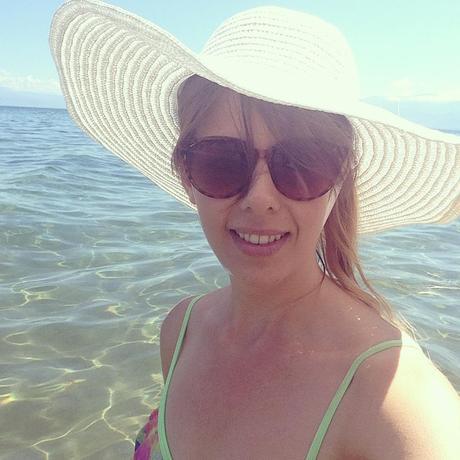 In the evenings there wasn't any entertainment, they had music and a few lights but it was such a small hotel and a lot of people had kids that they were all in bed! We did spend a few nights at the pool bar watching the sunset which was lovely but the other night just got lots of sleep. It's surprising how tiring doing nothing is!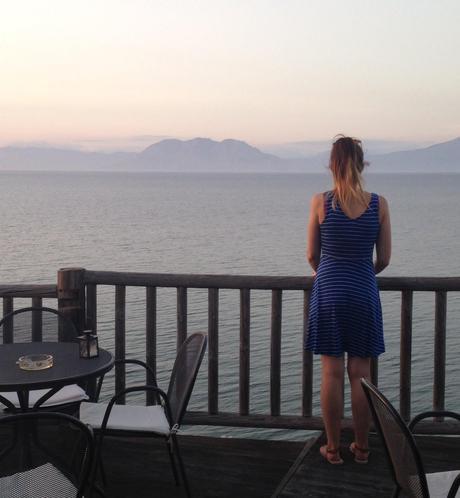 We didn't get too many pictures because we didn't do much apart from sunbathe! It was a lovely relaxing holiday and I'm glad we've had at least one holiday just us two :)
Follow me: 

BlogLovin'

 // 

Twitter

 // 

Facebook

 // 

Google+

 // 

Pinterest

 // 

Instagram