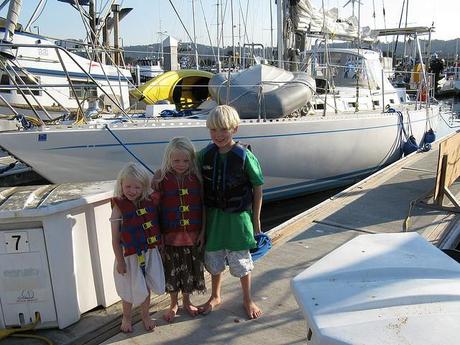 I look at this photo of our children at the time we embarked on the cruising life in 2008 and wonder- how did five years pass so quickly? It's five years today since we backed Totem out of her Bainbridge Island slip and departed on cruising adventures. At the time, I really didn't think that we'd still cruising five years later. A couple of years seemed achievable. I didn't dare hope or think about more, and living in those amazing moments was enough.
Today we celebrated five years since departure from the Salish Sea. To commemorate the journey, Jamie pulled out the log and we all talked about those places where we were for each of those last cruisiveraries. It's with immense gratitude that I can reflect on the beautiful places and indelible experiences.
2009: San Carlos, Mexico: Marina Real.  27 56.778N / 111 05.549W
One year in, Totem was parked in a slip in the the Sea of Cortez while we road tripped back to the USA for a few months of the hurricane season. Returning in early September, we marveled at the colors and textures of Baja's Gulf coast, and pinched ourselves about the fact that we were living the dream.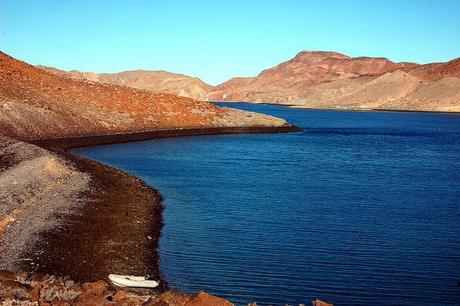 2010: Vava'u Group, Tonga: uninhabited island.  18 40.600S / 173 55.400W
We were in Tonga for our second cruisiversary, anchored in a pristine spot at the southeast side of the island group, in the company of close friends on M/V Oso Blanco and S/V IO. Unforgettable, and a time when we keenly felt we were living a dream to be in such a spectacular and remote place. Truly, the dream come true.


2011: Sydney, Australia. 33 49.101S / 151 13.364E
Sydney at this point had been our home for nine months while we stayed relatively stationary to refill the cruising kitty. The crew of wonderful people in the Cammeray Marina, from our fellow liveaboards to the marina staff, truly made it home. Camping trips to the mountains inland were a taste of the temperate terra life we'd not experienced in some time. Not to mention, polar fleece, our new-again friend.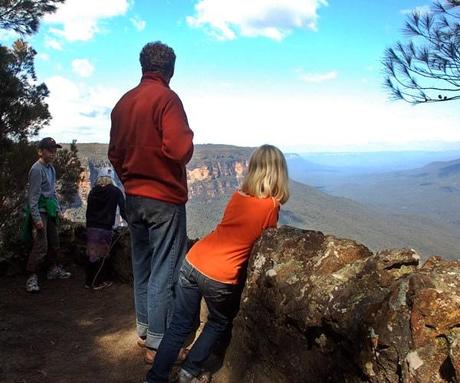 2012: Manly, Australia: Moreton Bay Boat and Trailer Club.  27 27.275S / 153 11.319E
Last August, we were in the throes of planning our departure. Within weeks, we'd sail north to Papua New Guinea. Anticipating months with few stores or services and certainly no marine chandlers had us in a preparation frenzy. But it was good. VERY good. Besides the excitement of being on the move again, we had our good friends on Oso Blanco to make more memories. Here's Totem in front of Stradbroke Island on our 4th cruisiversary, taken from Oso's flybridge.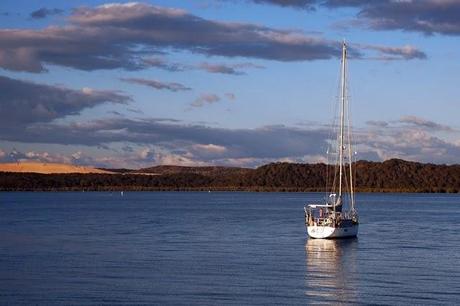 2013: Sarawak, Malaysia; Kuching Marina. 01 33.531N / 110 24.309E
As our fifth year comes to a close, and we begin our sixth year (HOLY COW) of cruising on Totem, we're anchored in the muddy Kuching river on the Malaysian side of Borneo. The kids, shown as we motored up the river a few days ago, are a mite bigger than that top photo. Niall is almost as tall as Jamie. Sad for this mama, there is no more baby fat to squeeze.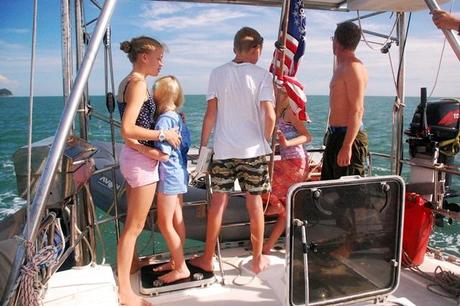 It still feels too good to be true. I look at our children, marvel that they have been able to grow up this way, and I wonder: how did we get so lucky? I have no answers. Just immense gratitude to be able to live this life.