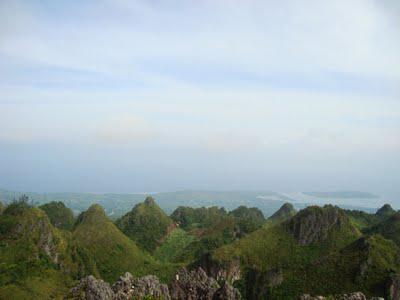 Osmeña Peak is known to be the highest peak in Cebu, located in Mantalungon, Dalaguete. This mountain is the most favorite peak for most climbers in Cebu. It has a great campsite and a magnificent view. Unlike any other mountains in Cebu, Osmeña Peak has a jagged edge hills which makes it unique. Weather in the area can be unpredictable at times, that is why it is best to hike or camp during summer. You can still access it anytime you want, just remember to prepare before heading out there especially during rainy season. 
Well, just last month a friend of mine came back home from Australia. We went to Osmeña Peak for an overnight camp. It was July and just the beginning of rainy season. We got ourselves prepared for the heavy rain and  strong winds. Fortunately, lucky for us the weather that night was great. There wasn't even one drop of rain and a warm sunrise woke us up in our comfortable sleep the next day. 
HOW TO GET THERE:
You can reach Mantalungon by mini-bus. There is a Terminal for Mantalungon mini-bus in Caltex gasoline station just near carbon market and USJR.  It's a 2-3 hours travel from Cebu City proper to Mantalungon, a municipality in Dalaguete which will be your jump-off point for the hike.  You'll know when your already in Mantalungon when your welcome with a large banner "Welcome to Mantalungon" on the road.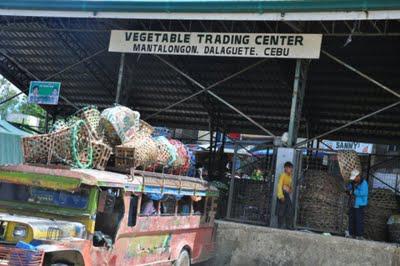 Just ahead, you'll find Mantalungon's public market. From there you can start your hike up to Osmeña Peak. 
These are just some of the views you expect to see in Osmeña Peak.