At the start of this particular awards season, it seemed completely etched in stone that this was all going to boil down to Tarantino's mid-life crisis film ( Once Upon a Time in Hollywood) vs Scorsese's end-of-life rumination film ( The Irishman) and everyone else was just along for the ride. This narrative ended up being completely derailed by a late-arriving war movie from Sam Mendes ( 1917) and a South Korean genre picture that built word-of-mouth the old-fashioned way: organically and slowly over time ( Parasite). Now, the giants are on the outside looking in, and it sure as heck seems like everyone who has been winning all the precursor awards will just do the same on Oscars night. Please, tell me there are going to be some upsets. Otherwise, doesn't this all seem a little boring?
Then again, I don't mind living in a world where Joaquin Phoenix, Laura Dern, and Brad Pitt must forever be referred to as "Oscar-winner."
It's Oscars 2020. I make my predictions below. But, first I ramble for a while because that's just what I do.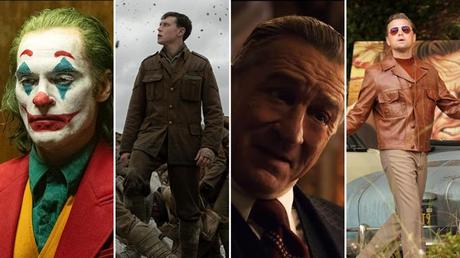 The Oscars ceremony is in two days. For a handful of Hollywood lifers, their entire career has been building up to this very moment. For others, particularly those in the short film categories, this represents the big break on the road to the next big thing. Netflix spent approximately a million bajillion dollars on its advertising campaigns, and it might not win anything save maybe an acting award for Marriage Story. Bong Joon-ho needed just a quarter of that money to make Parasite, and he now stands on the precipice of a very big night. Through a mix of charm and undeniable genius, he is primed to lead his film to several potential first-of-their-kind wins, all of which would officially establish the Academy's tilt toward international film.
Or, you know, 1917 could win everything. That'd be fine too.
Yes, as usually happens every year, the once wide-open field has been filtered through seemingly countless precursor awards shows and thus narrowed down to a two-horse race. It's ACE, SAG, WGA-winner Parasite vs. PGA, DGA, BAFTA, Critics' Choice and Golden Globes-winner 1917. To hear the internet talk about it, you'd swear Parasite is the best thing to happen to cinema since a certain train arrived at the La Ciotat Station,and 1917, with its hollow gimmick and bullshit stunt casting, is an affront to everything that is good and pure in this world. Or, to put it in less hyperbolic terms, Parasite is exciting and new while 1917, despite being genuinely enjoyable, feels safe and old. Rewarding the former signals progress whereas going with the latter feels like more of the same.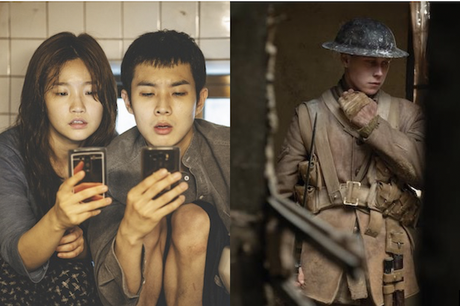 That's the same general binary choice the Oscar seems to boil down to every year and other than your random win for something like Moonlight the safer option almost always wins. This is partially due to Academy stodginess but also due to the preferential ballot system favoring "everyone at least kind of likes it" over "the majority love it but a powerful minority hate it."
The cultural critics I follow sound positively bored by the whole thing. This past week, across several different podcasts I listened to Paul Scheer and Amy Nicholson (of Unspooled), Amanda Dobbins and Sean Fennessey (of The Big Picture), and Wesley Morris (of The New York Times) do their best to muster up some enthusiasm for an awards race that seems over already, and every single one of them made the same exact argument:
There are too many awards shows before the Oscars, and because there are so many we have now seen the same people win the same awards over and over again before they've even made it to the Dolby Theatre.
There's not enough gender and racial diversity in the nominations, calling into question the credibility of the whole endeavor. I mean, how do you NOT nominate Lupita Nyong'o for Us?
The movies and performances nominated this year are, as a whole, perfectly fine, perhaps even better than usual, but there are so many smaller, lesser-known films out there that deserved recognition and would have made this a more exciting ceremony.
Same story, different year, really. The difference with 2020 is the Academy moved everything up, opting to air the ceremony earlier than any year in recent memory and thus shrinking both the nominating and voting windows for the awards. With less time to work through over a hundred screeners, voters rallied behind only those films that seemed to have the best chance at winning, and the last contender to enter the ring, 1917 - a Christmas Day platform release - captured all of the momentum at just the right time. The prospect of 1 917 adding the Oscar to its already crowded awards shelf presents an interesting problem:
How do you mount a clickbaity hot take about a Best Picture travesty when the film that might win is actually pretty good?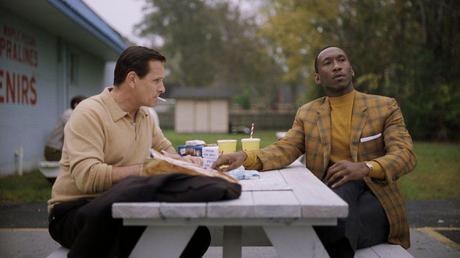 This is not Green Book. The cinema gods won't somehow swallow us whole and spit us out if 191 7 wins. There are worse things to be than a financially successful ($253m worldwide, with more to come), positively thrilling war movie with impeccable cinematography, sound, music, direction, and a cleverly-executed gimmick. As a result, it's been far harder this year for awards strategists to mount the kind of smear campaigns we're used to, meaning far fewer op-eds explaining why that movie everyone seems to like is secretly terrible and should never win any awards.
Instead, 1917's greatest deficit is that it's not Parasite, an unforgivable sin based on #FilmTwitter sentiment. Why settle for good when you can recognize greatness? Meanwhile, I'm over here thinking, "I don't know what y'all are talking about. Marriage Story and Little Women were my favorites of the year. Are they going to win anything?"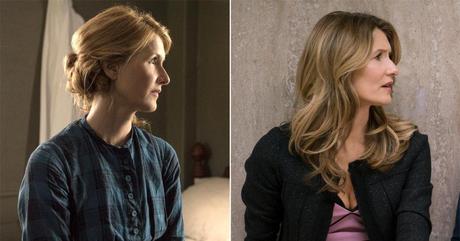 I honestly don't know. Every year the sheer volume of precursor awards overwhelms us with data and leads us to believe the Oscars will probably fall completely in line with whatever the various Guilds did in their awards, yet at the end of the night, we usually walk away completely blindsided by several surprise wins, particularly in the technical categories. For example, Little Women has won Best Costume Design several other places and could complete its awards season with another win at the Oscars. It could also walk away completely empty-handed, losing in all nominated categories, including adapted screenplay, actress, supporting actress, and best picture. In fact, it quite likely will.
Marriage Story, meanwhile, seems to have supporting actress in the bag. Otherwise, however, the only movie that's colder than it going into the night is The Irishman, suggesting that while Netflix's awards machine is quite good at capturing the cultural zeitgeist for the first weekend of a film's release it still struggles to maintain momentum throughout an awards season. If Alfonso Cuaron and Martin Scorsese couldn't get them over that hill, who can?
Well, enough of all that. On with my actual predictions.
Best Picture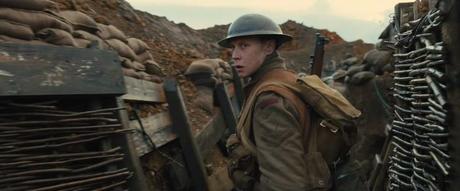 1917. For the longest time, Best Picture and Best Director were all but guaranteed to go to the same movie. However, in 3 of the last 4 years the Academy has split the two, giving Roma, La La Land, and The Revenant Director but not Picture. The emerging template is Best Director is a degree-of-difficulty award, a pat on the back for the director who had the hardest technical challenges to overcome, while Picture is freed to go to whichever film enough people liked to rank in their top 3. This year, however, I think 1917 satisfies both of those masters and takes both of the top awards.
Best Director
Sam Mendes, 1917
Best Actor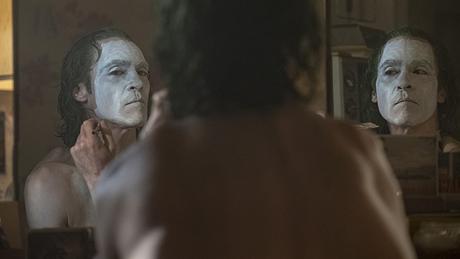 Joaquin Phoenix, Joker. Still blows my mind that two actors will now have won an Oscar for playing a comic book character. Look how far we've come since the Academy didn't even nominate The Dark Knight for Best Picture.
Best Actress
Renee Zellweger, Judy. One of the most-Oscar things to do is to give an award to an actor doing a solid imitation of a famous person, even if that movie is destined to be forgotten. Still, Zellweger's performance arrived so long ago and inspires so little passion I'd pick her to be upset here if only someone else in the category had won at literally any of the precursor awards. Hasn't happened, though. Nobody in this category - Cynthia Erivo, Scarlett Johansson, Saoirse Ronan, Charlize Theron - has beaten Renee at a single predictive awards show. If she loses, it'll be the first time it's happened all awards season.
Best Supporting Actor
Brad Pitt, Once Upon a Time in Hollywood
Best Supporting Actress
Laura Dern, Marriage Story. I'm tempted to pick ScarJo from Jojo Rabbit for the upset, but what I said about Zellweger applies here as well: Laura Dern has won every single predictive award prior to this. There's little reason to suspect that will change. I only smell upset potential here because I think the Academy support for Marriage Story is so minimal.
Best Original Screenplay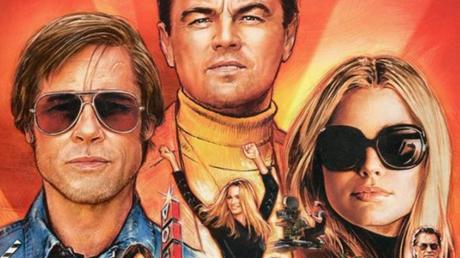 Once Upon a Time in Hollywood. Tarantino already has two of these, and this year he could very well lose to Parasite, the WGA winner. However, the Academy usually breaks from the WGAs. Whichever films won for Original and Adapted at the WGA, one of them is nearly guaranteed to lose at the Oscars. I'd like to believe this year that means Greta Gerwig's Little Women will beat WGA winner Jojo Rabbit for Adapted, but Little Women just does not seem to have clicked with Academy voters at all. So, I'm picking Jojo to win Adapted and Once Upon a Time for Original, the latter being an opportunity to reward Tarantino in a year in which it's assumed he has no chance at Director or Picture.
Best Adapted Screenplay
Jojo Rabbit
Best Editing
Parasite
Best Cinematography
1917
Best Song
Rocketman
Best Score
Joker
Best Makeup & Hairstyling
Bombshell
Best Costume
Little Women
Best Production Design
Once Upon a Time in Hollywood
Best Sound Editing
1917
Best Sound Mixing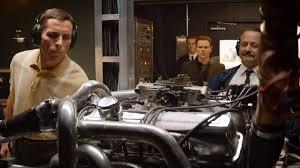 Ford v Ferrari. These two categories are destined to either be combined or dropped entirely, since only 6% of Academy members (that's how small the sound branch is) understands them AND they always seem to go to the same movie. This year, however, I think enough Academy members go looking for a way to give the highly likable Ford v Ferrari at least one Oscar that it ends up pulling home one of the sound awards.
Best Visual Effects
1917. Rarely do films with obvious, eye-popping visuals win here; the Academy prefers those films that are merely accented by strong, but subtle effects work, like last year's winner First Man. It takes moments of undeniable technological breakthrough to force the Academy to actually give this award to a blockbuster. That happened with Jungle Book three years ago. The smart money is on Lion King doing so as well this year. However, since Lion King is actually the next step in the evolution of the particular technology they started on Jungle Book there might be enough voters who feel like they've already recognized this particular breakthrough and can get back to giving this award to a "serious" and "important" movie like 1917.
Best Animated Feature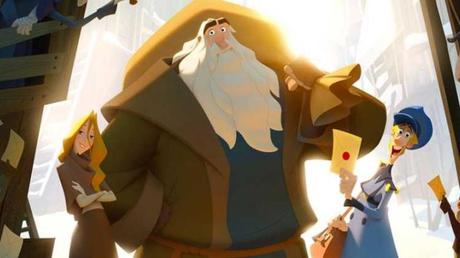 Klaus. It's always crazy to pick against Pixar in this category, but Klaus took home the BAFTA and Annie and seems to be riding a positive wave of nostalgia for hand-drawn animation. Still, a Toy Story 4 win would not be shocking.
Best Documentary
American Factory. Look for a potential For Sama upset.
Best International Feature
Parasite.
I abstain from picking the shorts categories. Haven't seen all the nominees.
I should point out the following: I'm bad at this. Last year, I predicted Roma would win. The year before that? . So, please, tell me how wrong I am. I've earned it.