It is always a joy to watch the stars all pretty and primped as they walk the red carpet, interview and enjoy the show!  Although I thought the red carpet fashion wasn't nearly as dramatic as I was hoping for, Charlize Theron and Halle Berry were among the favorites!  Congratulations to the winners!
This slideshow requires JavaScript.
Gold was a popular color on the runway, unfortunately Jennifer Chastain was the only one who really achieved an amazing look!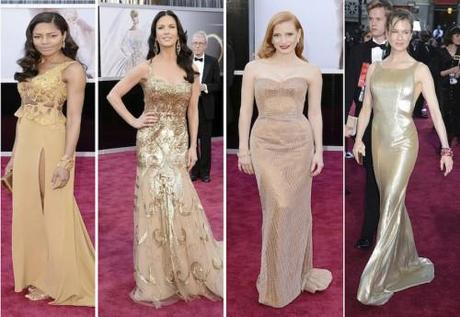 Black and Gold or Silver in the case of Stacey Keibler really worked on all four of these ladies!  Halle Berry was one of my overall favorites.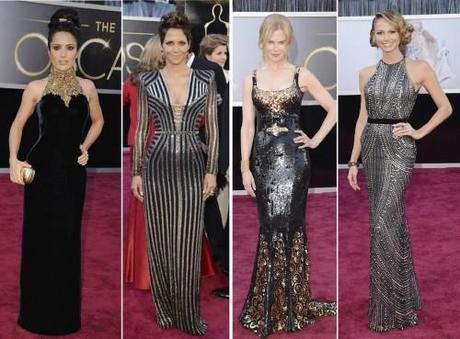 Oh how I love color!  These women brought some pizzazz to the red carpet with these rich hues and I loved every one of them!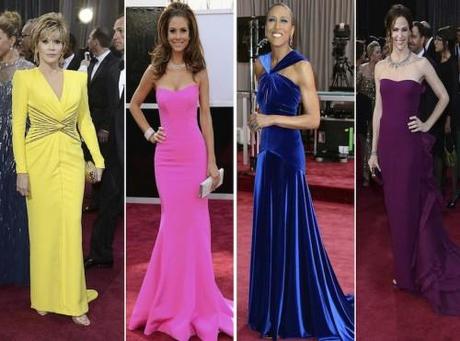 These ladies went with pretty pale, pastel hues.  Most of the choices here are a bit questionable of Jennifer Lawrence was a darling in Dior.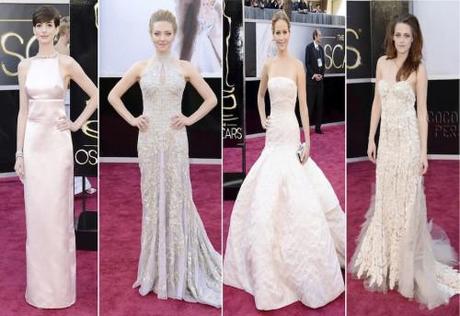 Classic black with a little extra bling and lace was a great look for these three!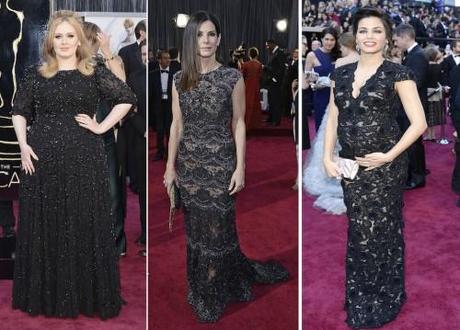 Blue was every popular on the red carpet last night!  The most surprising of all was most likely, Helen Hunt in her H&M gown.  This was a first for  H&M and Hunt wore it beautifully!  Lil Q dazzled us with the best accessory of the night, her custom-made puppy purse!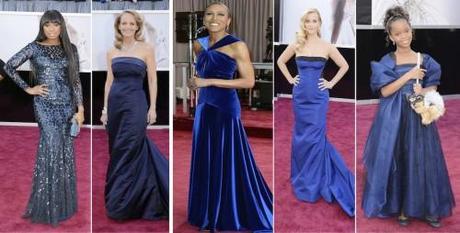 Overall Winner:  Charlize Theron in Dior Couture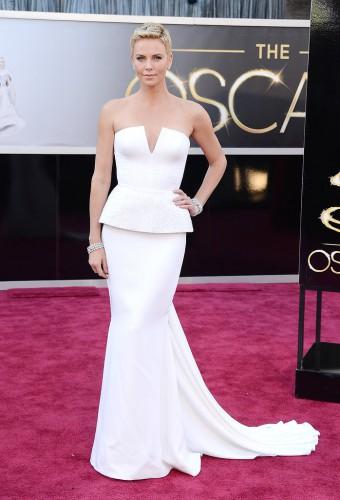 FAVE | WIN: Charlize Theron dazzled us in this white Dior Couture gown with a split neckline and peplum-trimmed bodice and over 100 carats of Harry Winston diamonds.
Most Unfortunate:  Melissa McCarthy in David Meister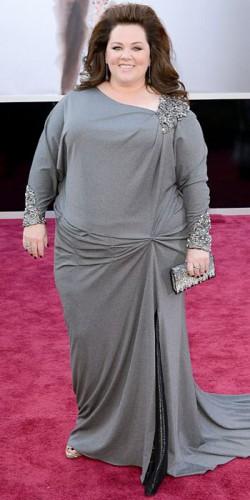 FAIL: Melissa McCarthy in this ill-fitting soft-gray David Meister gown.
Agree?  Disagree?  Let me know!
xoxo-Kellie
*All photos courtesy of Getty Images.
This post is being submitted for the IFB Project # 84.