Oscar de la Renta was already a legend. A man who could make any woman look – and feel – incredible, feminine, and powerful in his stunning designs. From red carpets to bridal runways (and both, in the case of Amal Clooney), Oscar's designs were easy to spot from a mile away, and easily admired from afar. Every event during awards season had me holding my breath to see who was wearing Oscar. I loved being able to guess which were his (and loved even more when I wasn't confused with a Zac Posen design.) The inimitable femininity without preciousness of Oscar's designs set the tone for haute couture for decades. And no doubt his legacy will continue. His jewelry, too, is one of my favorite costume brands. It's well made, thoughtfully designed, and true to the overall aesthetic of his brand. It never feels like it's sacrificing the label for whatever is trendy – it's always both.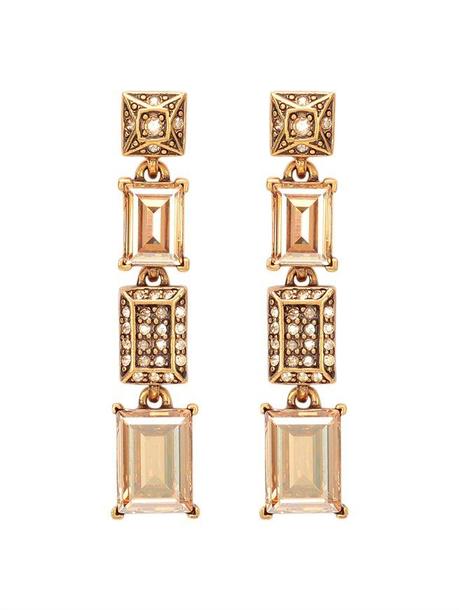 Oscar de la Renta crystal baguette drop earrings – trendy, but still bold and feminine.
It's with a  heavy heart that I'mr easing all the tributes today to this great man. But they are many, and some are beautiful.
Vogue.
NYMag's coverage of his most iconic red carpet gowns.
Every celebrity on Instagram basically.
The Times.
Who What Wear.
Racked.