Apple introduced its new OS X Yosemite back at the Worldwide Developers Conference 2014, and it was said that Yosemite would arrive this fall. According to a recent report, Apple will launch the OS in late October, only a month after iOS 8.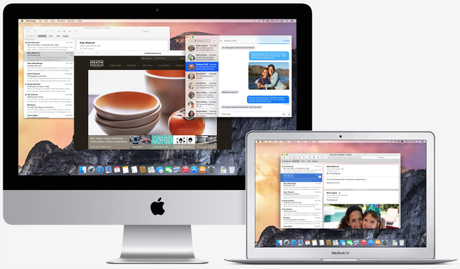 Yosemite will arrive at the end of October, 2014.
The info comes from 9to5Mac's Mark Gurman, who said that his sources have been accurate many times before. Gurman also said that Apple will keep on releasing Developer Previews every two to three weeks up until the final version of the Yosemite is ready, which will preview on September 29. The gold master version of the OS should launch on October 10.
A public beta version of the OS X Yosemite should go live tomorrow, available for the first one million users who signed up for it. The Yosemite update will be released via the Mac App Store for free, right after the gold master version, which probably means the end of October. Apple is yet to confirm this new piece of info.
Sources say that Apple is also preparing a smaller MacBook and a new desktop computer, either an iMac or a standalone monitor with a 4K resolution screen.