I recently had the chance to try Orta restaurant in Pembroke with a group of other bloggers and food writers. I don't often make it down to the south shore, but Orta was definitely worth the trip!
   Orta Ristorante is named for the Lago d'Orta, a glacial lake in the Alp-strewn region of Piedmont, Italy where Chef-Owner Brett Williams trained in tiny trattorie, tasted his first truffles, and proposed to his wife and partner Cara. The location in Pembroke, just a few miles off the highway is the halfway point for Bostonians headed south to Cape Cod. The space is beautiful with an open kitchen and pizza oven, and a warm cozy feel to the dining room.
   We started with several apps to share including: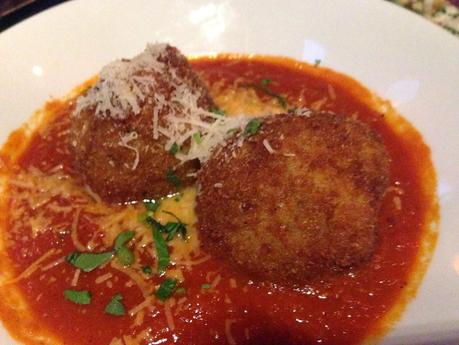 Orta Arancini / fresh mozzarella / spicy tomato sauce / parsley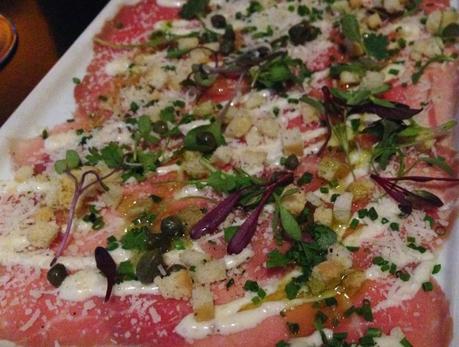 Beef Carpaccio / capers / lemon aioli / parmigiano reggiano / petit croutons / baby greens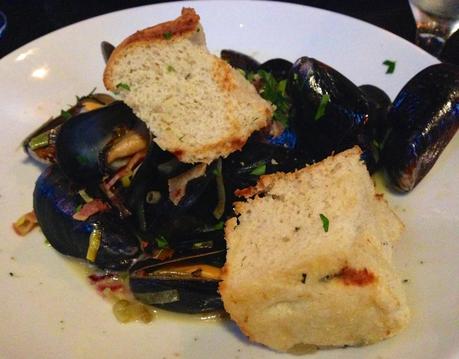 P.E.I Mussels / leeks / smoked bacon / roasted garlic thyme butter / grilled focaccia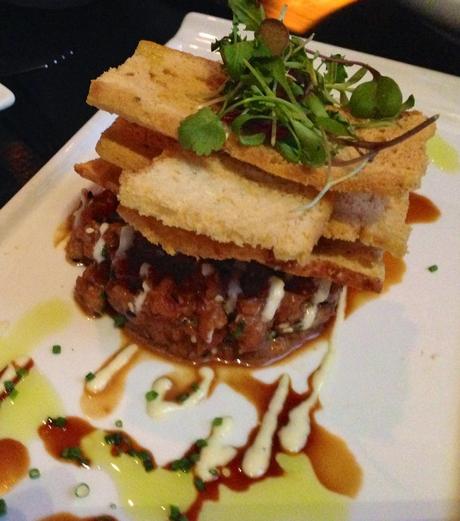 Yellowfin Tuna Tartare / soy ginger reduction / sesame / wasabi aioli / chive cracker
  All of these were excellent but the mussels were my favorite. I loved the flavor of the broth and smoked bacon.
   Next were a few different kinds of pizza; I tried the duck and sausage. Depsite the large entrée I had coming, I couldn't help but eat a second piece of the duck! The sweetness of the cranberry and balsamic paired perfectly with the duck.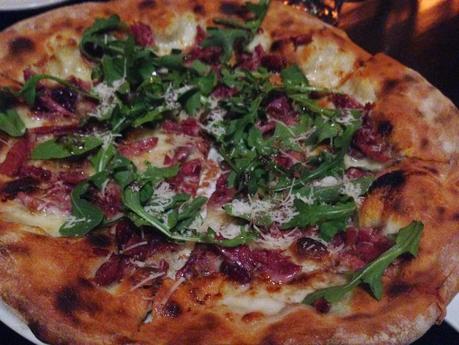 Duck Confit Pizza / aged cheddar / dried cranberries / baby arugula / balsamic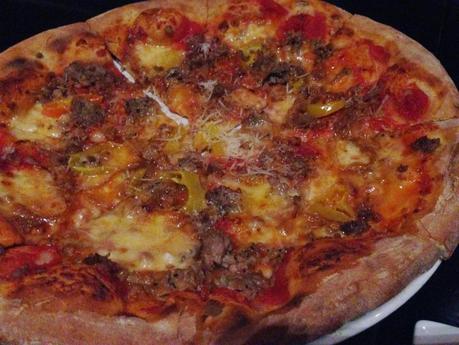 Sausage Pizza with / banana peppers / grilled onions / fresh mozzarella
   Surprisingly, everyone at the table ordered a different entrée. Everyone enjoyed their dish and they all looked amazing, but I was definitely happy with my choice: the braised short ribs with gorgonzola mashed.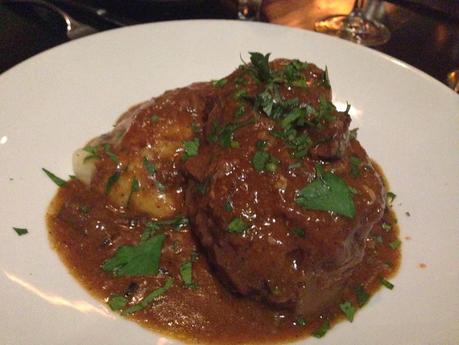 Braised Veal Meatloaf / crimini mushrooms / onion / creamy whipped potato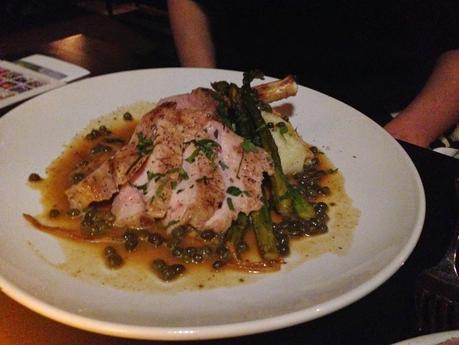 Seared Berkshire Pork Chop 'Milanese' / lemon / caper / potato puree / asparagus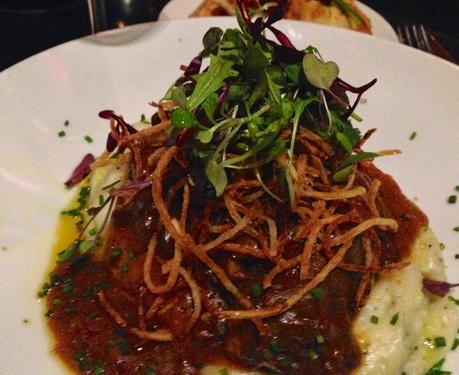 Braised Beef Short Rib / gorgonzola whipped potato / aromatic red wine sauce / crisp potato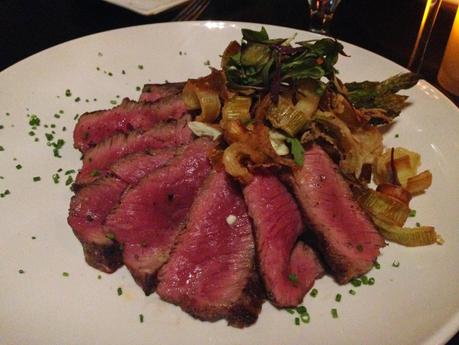 All Natural Grass Fed Sirloin / gorgonzola butter / au gratin potatoes / crispy leeks

   We shared some desserts, and I was only able to take a bite of each. My favorite was definitely the warm pecan pie with caramel and vanilla gelato.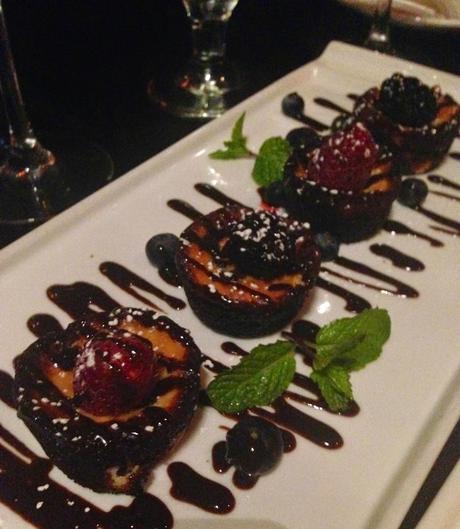 Mini Black Bottom Cheesecakes / assorted berries / chocolate drizzle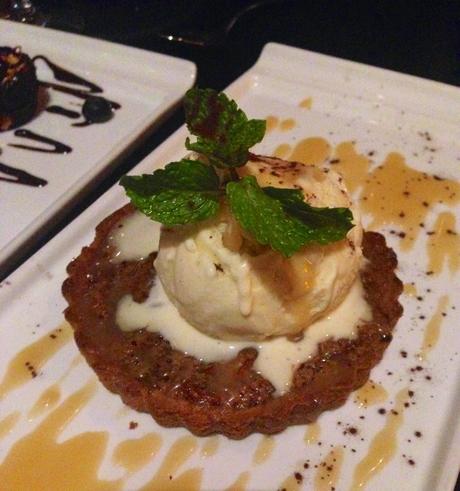 Warm Pecan Pie / caramel / shortbread crust / vanilla gelato
   I enjoyed my meal at Orta and would definitely go back. It's a short drive from Boston (about 30 minutes) and worth the trip to get out of the city and try someplace new.