Hi fellow nail polish lovers!!
I have a gorgeous green from Orly to share with you today, Lucky Duck.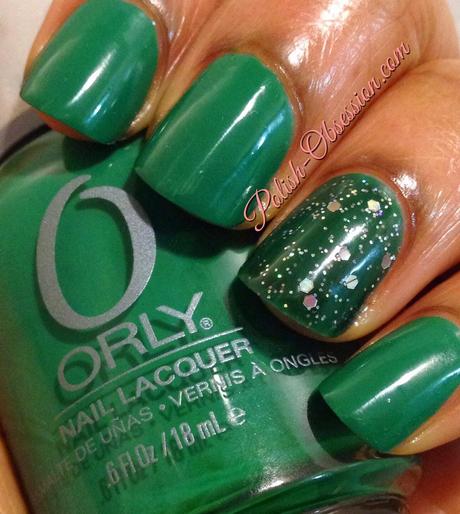 I picked up Lucky Duck some time in 2012, after having it on my wish list for a while, from
Beauty 35
in Manhattan.  Of course, I'm only now trying it.  Smh!
Lucky Duck is from the Fall 2011 Birds of a Feather collection.  It's a jade green creme.  The formula was good.  The first coat was a bit streaky, but it leveled out nicely with the second coat.  I used Rejuvacote as a base and Seche Vite Fast Dry Top Coat.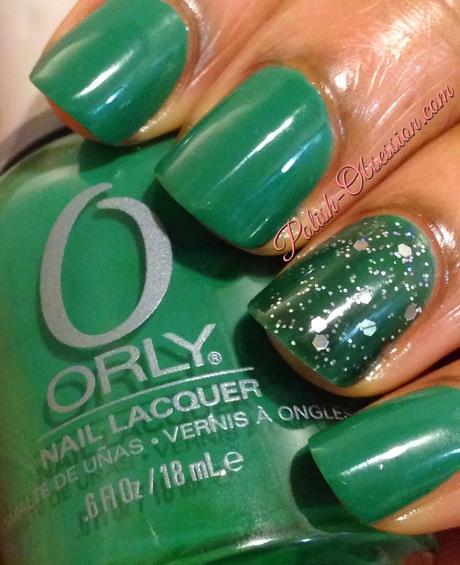 Artificial Light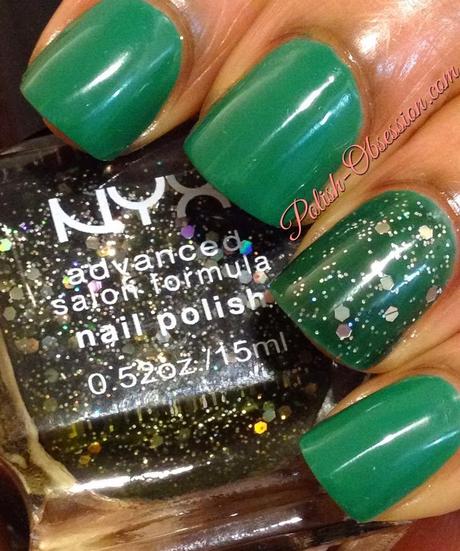 Artificial Light
For my accent nail, I added two coats of NYX Moonwalk.  It's a mixture of silver glitter in a sheer black base.
Did you guys ever pick up Lucky Duck?  Do you like greens like this on your nails?