Hi fellow nail polish lovers!!
I have an oldie, but a goodie to share with you today from Orly.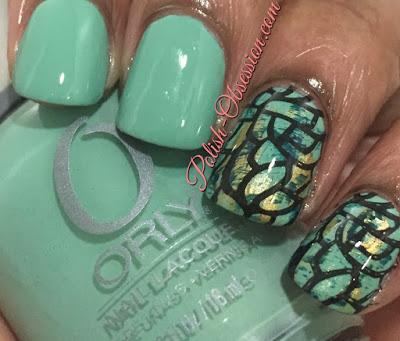 Orly Ancient Jade is a jade green creme with a great formula.  It applies flawlessly and is opaque in two coats.  I decided to do a dry brush on my ring and pinky fingers with gold and dark green.  I then added some stamping in black with an image from the Mundo de Unas 3 plate.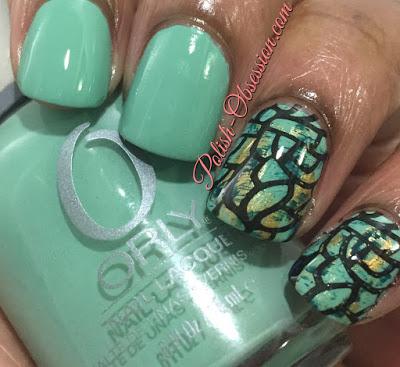 Artificial Light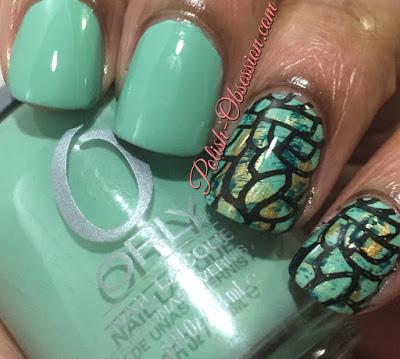 Artificial Light
Ancient Jade is definitely a classic and I'm glad I have it in my stash.  I really like this nail art look with it too!
Do you have Ancient Jade in your stash?