Hi girls,
My today's review is a lipstick from Oriflame Very Me Lip mania called Flirty Pink. I had bought a couple of these a while back and I can comfortably say what I feel about the lipstick. Oriflame sells products under different categories. The Very Me line is more fun, girly more so targeted towards the teenage crowd. Of course you do not have to be a teenager to try this. Lol ;) Let's jump on to the review to know more...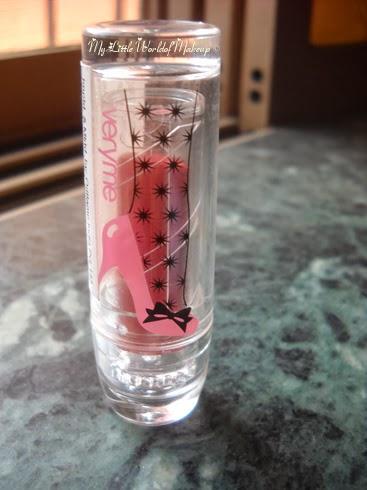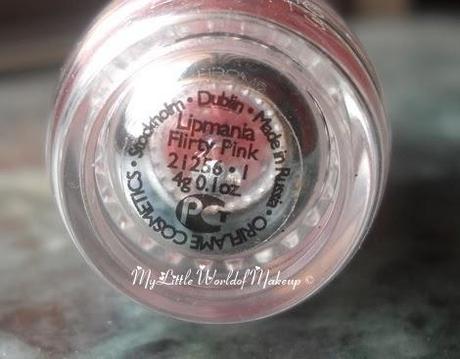 Ingredients: Mujhe nahi maloom :P - not mentioned.

Price: Rs.229/-  for 4g.

What does Oriflame have to say:

Get sheer high gloss coverage in intense shades you love. Specially designed packaging for every facet of you.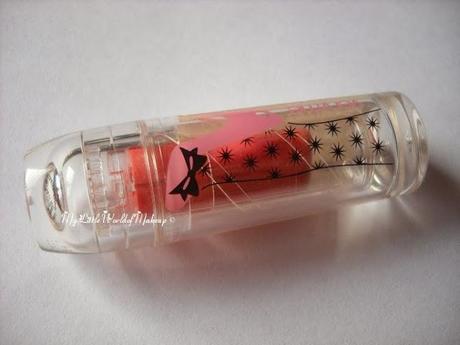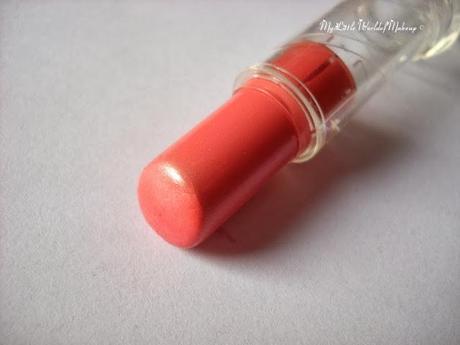 The packaging is what attracted me to this lipstick in the first place. It is a clear plastic packaging, transparent and the whole lipstick is visible through it. The lipstick has an image of a stilleto/shoe on it which makes it more appealing. It looks quite cute and you can easily carry it in your hand bag while traveling. The cap click locks and is quite sturdy. Overall full marks for packaging :D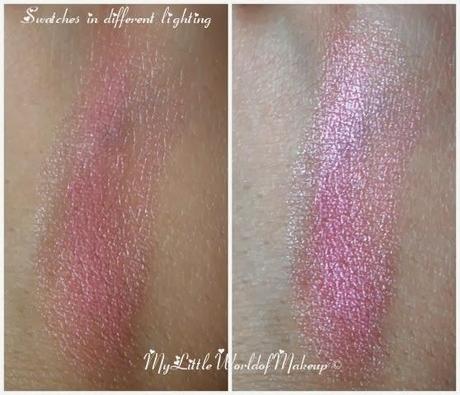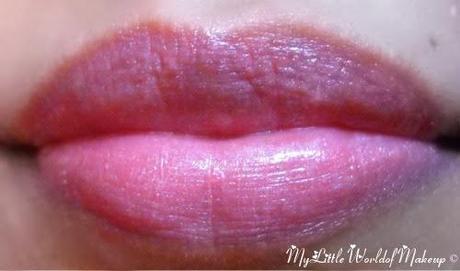 The lipstick is blue based light baby pink color.The whole concept I would say it is a gloss in the form of a lipstick. There is really finely milled shimmer which you won't feel on your lips at all. The texture and feel of the lipstick is more glossy and balm like. It is highly moisturizing and feels so comfortable on the lips. It is not opaque in one swipe and has to be swiped multiple times just like a tinted lip balm. Of course it does show color more than a tinted lip balm but only on multiple swipes. Those who like rich saturated lipsticks will not like this. Due to its highly glossy  nature the staying power is poor. It lasts for 2 hours or less depending on whether you eat or drink something.The lipstick smells and tastes good.  It does not stain the lips at all. This lipstick is perfect for gloss lovers especially teens and college students. I love it because I find it moisturizing, light and comfortable on the lips also it goes well with dark smokey eye make up . It is perfect for those days when you don't have the inclination to use a pigmented lipstick and want something light weight which is glossy and gives some decent color.This shade may not suit all skin tones in my opinion.

The Good:
Lovely girly shade.
Beautiful packaging.
Affordable.
Moisturizing and light weight on lips.
Very finely milled shimmer which does not feel uncomfortable on the lips.
The not so Good
:
Availability may be an issue for some.( not for me. Oriflame is available on ebay as well)
Staying power is poor.
Color not opaque/ saturated enough.
Ingredient list missing.
Shade may not suit all skin tones.
Rating: 3.5/5
This lipstick is  highly moisturizing and light weight . It is more glossy and balm like. So for those who love this kind of formula should try these. I find these good and use it especially on those days when I do not feel like using a proper lipstick. I recommend you to try this if you love this.
In conclusion How many Flirts here?? ;) ;) :P ... hahaha

I hope my review was helpful to all those reading. Please feel free to comment below.
Love,