Today my allergies really kicked in. I couldn't stop rubbing my eyes, my nose was running and congested at the same time and I couldn't stop sneezing. We are in visiting my in-laws and we are surrounded by trees and the pollen count is OUT OF THIS WORLD!
After dinner I quickly popped out to Target to get some allergy medication. I wandered around a bit, tried on some jeans and tops but I put them all back.
I checked out the bright work out clothes, drooled over a pair of turquoise sandals, passed up on some mega cute shorts for Little M and ignored the chunky bangles that were calling my name. I was pretty darn proud of myself. After 45 minutes of browsing without being tempted I finally made it over to the meds section. I grabbed come Claritin for me, some for Little M then I was out of there.
Eyes down, I was moving fast and making a clean break from all of the temptations.
But, but...WAIT! STOP!
A few aisles before the registers my eyes made contact with the bright display of Essie nail colors and I lost all will power. Blue, green, yellow, fuchsia, and orange, OH MY!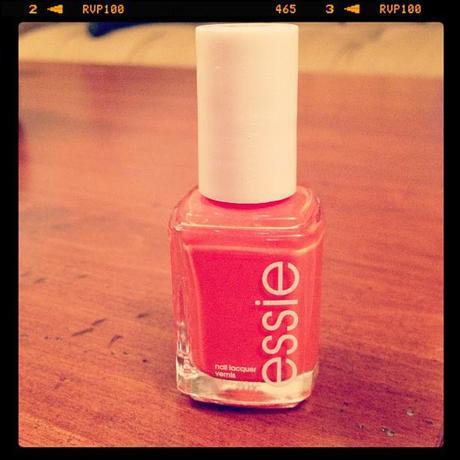 I just HAD to get one, AND they were on sale for $7. BOOM it was a done deal. Orange, it's obvious! was coming home with me. Then, I really did make a mad dash to the first open register before I got tempted with something else.
So here they are, my orange nails in all their glory.  So much fun! Especially after wearing red for so long.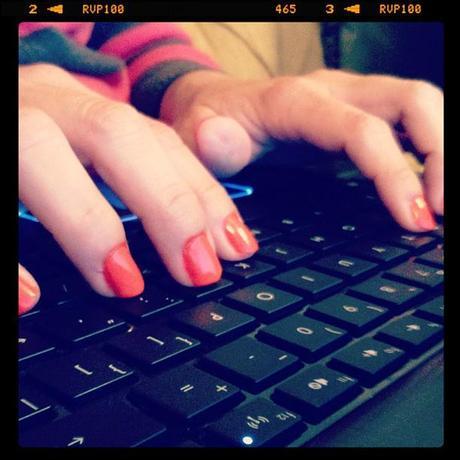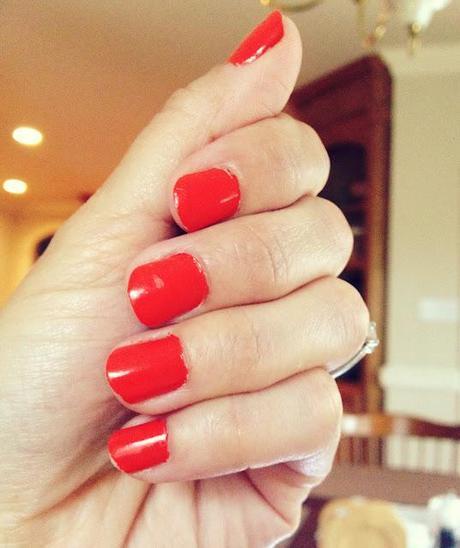 Not sure about the bright nails? Start with a less expensive brand and play around with it. If you hate it you can just take it off and try another one!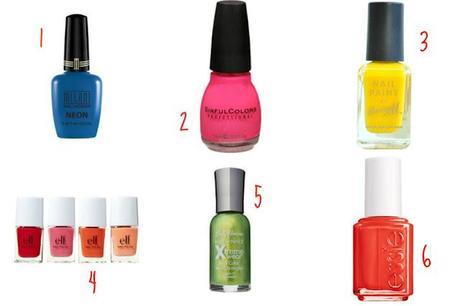 1. Milani $3.29 2. Sinful Colors $1.99 3. Barry M (UK) 

£2.99

4. Four piece e.l.f set $5.00 5. Sally Hansen Xtreme Wear $2.49 6. Essie $7.00
What nail colors are you trying out this summer?