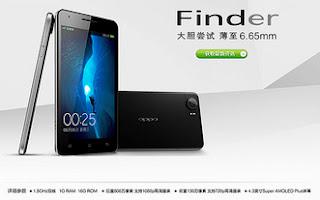 Smartphone increasingly thin. 
12 mm, 10mm, 8mm, 7mm, there is now a smartphone which has a thickness of only 6.65 mm, so that it can claim the title as the world's thinnest smartphone. 
Instead of the top vendors such as Apple, Samsung, Motorola, Sony, LG or HTC, but from Chinese vendor named Oppo. 
Named 
Oppo Finder
 , features can not be underestimated, with ICS 4.0, 1.5 GHz dual core processor, 16GB of internal memory, RAM 1GB, Super AMOLED display plus 4.3 inch screen, an 8MP camera and video recorder 1080p. 
Ultra-thin form factor is a major advantage with the mobile phone display looks a bit like the iPhone 4. Oppo Finder will be available for pre-order on June 6, at a price of 3999 Yuan (U.S. $ 5.84 million). Quite expensive, but you can claim as owner of the world's thinnest smartphone. Competition and the claims for the thinnest smartphone keeps going, from the iPhone 4 (9.3 mm) was defeated by Samsung Galaxy S II (8:45 mm), then dibalap Droid Motorola Razr (7.1 mm ) and more recently Huawei Ascend P1 S (6.68 mm) and now Oppo Finder (6.65 mm).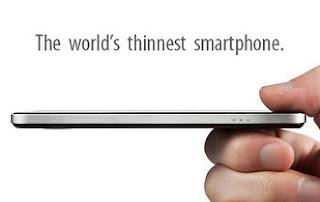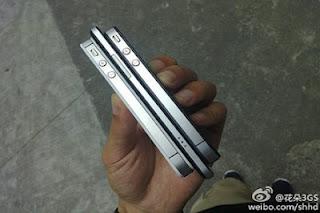 via intomobile, Micgadget
source