Hi fellow nail polish lovers!!  Happy Valentine's Day!!
I'll share a cutesy mani later today, but for now I have a polish that you've probably all seen by now from OPI's Skyfall collection released last year. I'm finally got around to trying Live and Let Die recently.  From the first swatches I saw of this collection, I knew I had to have it.  It's a deep green with golden shimmer and an awesome formula.  It applies so easily and requires minimal cleanup.  Best of all, it's a one coater!!  Here is just one coat with no base or top coat.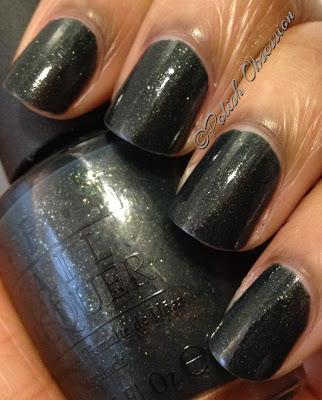 Artificial Light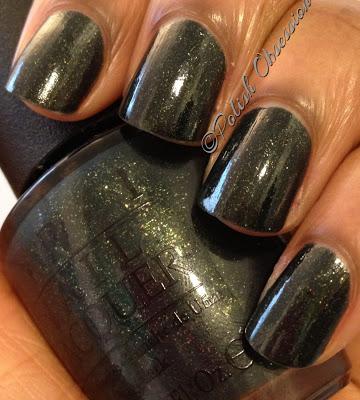 Artificial Light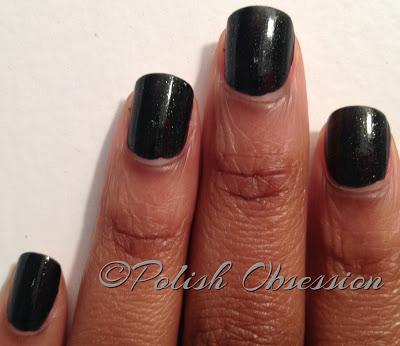 Artificial Light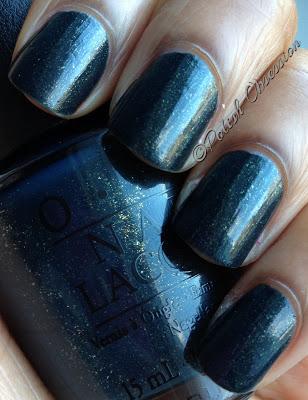 Natural Light
 Don't you just love that shimmer?  I sure do.
I was inspired to do some nail art when I tried this one.  There was a design that I saw @chelle808lovin do on Instagram that I'd been meaning to try out, so I took the opportunity.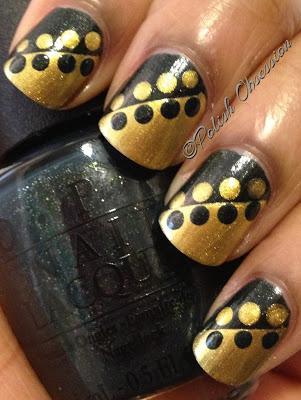 I taped off my nails diagonally and added Beauty UK Aztec.  I then used my dotting tool to add dots along the line (Live and Let Die over Aztec and vice versa).  It's a very simple nail art to do, but it looks great!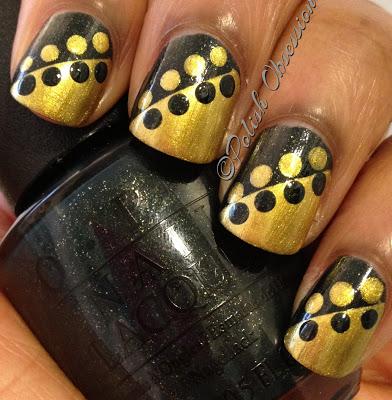 Artificial Light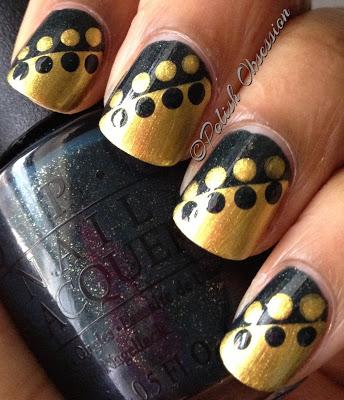 Natural Light
I thought these two went really well together.
What do you guys think of this mani?  Did you pick up Live and Let Die?