A look at 2012-2013 across North America.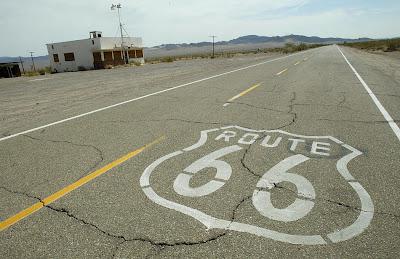 Living in New York City, one is spoiled by the wealth of opera companies and productions that spool out in the course of a season--that nine-month marathon that starts at the end of September and runs until the beginning of May. Here's a look at some out-of-town opera companies and what they have planned for next year. Opera companies are listed in reverse distance from my Brooklyn apartment.
Seattle Opera Home Theater: Marion Oliver McCaw Hall, Seattle, WA Distance from Superconductor HQ: 2,864 miles. Repertory: Turandot, Fidelio, La Bohème, La Voix Humaine/Suor Angelica Pick: Fidelio, opening Oct. 13 Seattle Opera is one of the boldest, most innovative opera houses in North America. Next season features Beethoven's sole opera Fidelio, a new production of Puccini's Turandot and an intriguing feminist double bill of Poulenc's "telephone opera" La Voix Humaine with Puccini's Suor Angelica.
Jet City's opera company is also planning a massive Wagner tribute for 2013-14, with performances of their award-winning Ring Cycle and the return of Wagner's Die Meistersinger.
Los Angeles Opera Home Theater: Dorothy Chandler Pavilion, Los Angeles, CA Distance from Superconductor HQ: 2,784 miles. Repertory: I Due Foscari, Don Giovanni, Madama Butterfly, Der Fliegende Höllander, La Cenerentola, Tosca. Pick: I Due Foscari. Verdi's sixth opera is among the composer's least performed, a bleak setting of Lord Byron's political family drama set in Venice during the Renaissance. The title characters are father and son: the Doge of Venice and his rebellious son Jacopo. Company director Plácido Domingo adds another baritone Verdi role in the twilight of his career.
San Francisco Opera  Home Theater: San Francisco War Memorial Opera House, San Francisco, CA
Distance from Superconductor HQ: 2,567 miles.
Pick: Moby-Dick. Repertory: Rigoletto, I Capuletti I Montecchi, Moby-Dick, Lohengrin, Tosca, Les Contes d'Hoffmann, Cosí fan tutte, The Gospel of Mary Magdalene, The Secret Garden Pick: San Francisco stands next to the Met in prominence among North American opera companies. There's a few things on this schedule that I really want to see. Jake Heggie's Moby-Dick has not made it to New York yet. A production of Lohengrin is always welcome. But the big one here is The Gospel of Mary Magdalene, a new work by Mark Adamo that opens in June, 2013.
Houston Grand Opera
Home Theater: Wortham Theater Center, Houston, TX
Distance from Superconductor HQ: 1,637 miles.
Repertory: La Bohème, L'Italiana in Algeri, Show Boat, Don Giovanni, Tristan und Isolde, Il Trovatore, Cruzar La Cara de la Luna.
Pick: Tristan und Isolde. 
Texas' largest opera company is offering a mix of Verdi, Rossini and Mozart next year, but it's Wagner that always draws my interest.
Lyric Opera of Chicago Home Theater: Civic Opera House, Chicago, IL
Distance from Superconductor HQ: 798 miles. Repertory: Elektra, Simon Boccanegra, Werther, Don Pasquale, Hansel und Gretel, La Bohème, Die Meistersinger von Nürnberg, Rigoletto, A Streetcar Named Desire.
Pick: Die Meistersinger.  Renée Fleming's involvement with the running of the Lyric Opera means that Andre Previn's Streetcar will finally park itself on Wacker Drive. But the show I want to see is the new David McVicar production of Wagner's  Meistersinger.
Canadian Opera Company Home Theater: Four Seasons Opera House, Toronto, ON Repertory: Il Trovatore, Die Fledermaus, Tristan und Isolde, La Clemenza di Tito, Lucia di Lammermoor, Salome, Les Dialogues de Carmelites.
Distance from Superconductor HQ: 499.3 miles.
Pick: Salome. Our friends north of the border offer an exciting 2012 Season, with a Tristan that might heat up Toronto in late January. But given the dearth of Strauss performed in New York this season, my voite is for Salome. 

Pittsburgh Opera  Home Theater: Benedum Center for the Performing Arts, Pittsburgh, PA Distance from Superconductor HQ: 379 miles. Repertory: Rigoletto, Don Giovanni, Il matrimonio segreto, Madama Butterfly, La cenerentola Although Pittsburgh's opera company does not have the same reputation as some of the other companies on this list, its 2012 season is both promising and ambitious. Three new productions are planned, and the season kicks off with a Rigoletto starring Mark Delevan in the title role.

Boston Lyric Opera Home Theater: Shubert Theater, Boston, MA
Distance from Superconductor HQ: 233 miles. Repertory: Madama Butterfly, Clemency, Cosí fan tutte, Die Fliegende Holländer Pick: Clemency.
James MacMillan's new opera Clemency continues this company's reputation for exploring new and unconventional repertory.  my inner Wagnerian perks up at the thought of seeing Wagner's Flying Dutchman. This is the U.S. stage premiere of the composer's original 1841 version of the score, played in one act and without the "redemption" chords that the composer added in his 1860 revision.
Washington National Opera Home Theater: The Opera House at The Kennedy Center, Washington DC
Distance from Superconductor HQ: 223 miles. Repertory: Anna Bolena, Manon Lescaut, Norma, Don Giovanni, Show Boat.
Pick: Norma The WNO has survived by becoming part of the Kennedy Center. And now this company may thrive with a bold slate of bel canto. Most notably, Sondra Radnovovsky starts exploring Donizetti's "Three Queens" trilogy with the title role in Anna Bolena. And expect soprano Angela Meade to make sacrifices in the coveted title role of Norma.
Opera Company of Philadelphia
Home Theater: Academy of Music; Kimmell Center For the Performing Arts Distance from Superconductor HQ: 94.7 miles. Repertory: La bohéme, The Magic Flute, Powder Her Face, Silent Night,  Owen Wingrave Pick: Owen Wingrave Down on Broad Street, OCP has an interesting slate planned for next year, including the premiere of Silent Night and a rare American performance of Thoms Ades' first opera Powder Her Face. But the one that makes me curious is Owen Wingrave. Benjamin Britten's second opera to be based on a ghost story by Henry James has the distinction of being one of the first operas premiered for television.