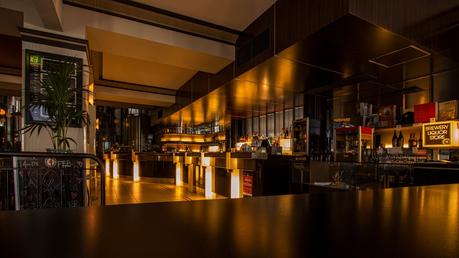 Are you sick of your nine-to-five job? Don't worry; you aren't the only one out there who is sick of the drag of office life. Working from 9am until 5pm every weekday can be very restrictive and won't leave you with much time to spend with your friends and family. So, there is no wonder that a lot of people are choosing to ditch their traditional office job and moving into careers that give them a little bit more flexibility.
Take the restaurant industry, for instance. Working in this sector provides people with flexible shifts so that they can work them around their personal life. In fact, it isn't all that difficult to open your own restaurant and tap into this very profitable industry. You don't even need any experience of food to do this as you can simply hire all the chefs you need.
It's actually not such a crazy idea as you might think – here are a few ways it can be made possible!
Save Your Investment
Do you think you won't be able to afford launching a new restaurant? It actually doesn't work out too expensive. In actual fact, most restaurant entrepreneurs find that they can save up enough to fund their first eatery in just a year or two. Using your own savings is a lot more beneficial than relying on any business loans as you won't be faced with high interest rates or the potential to spiral into debt.
Hire Experienced Staff
If you don't have any experience in the restaurant trade as of yet, at least you can always rely on experienced and highly trained staff to help you out. It's a good idea to hire a couple of head chefs who both specialize in the same cuisine so there are never too many arguments about what should be on the menu. Skilled waiters will also come in handy, although it can be easy for inexperienced waiting-on staff to learn on the job. That can also work out cheaper for you, as you won't have to pay inexperienced employees as much as those with heaps of experience.
Streamline Restaurant Operations
Operating a busy restaurant can be extremely stressful, especially to the uninitiated. But that is no reason for you to struggle with operating your restaurant, even from day one. There are ways you can streamline the various processes, for instance. It's worth investing in some accounting software that can take care of your bookkeeping for you. As well as that, you might want to look into some employee holiday software that will track everyone's planned days off. That way, you don't have to worry about too many of your employees taking the same days off at once.
Start The Marketing Strategy
One thing that some restaurateurs struggle with is trying to constantly finding new customers. However, as long as you have a sound marketing strategy, then you shouldn't struggle with this. One of the best things you can do is to utilize social media in your marketing, and you will find that your message is spread far and wide.
Good luck!