Posted 4 August 2014 12:00 AM by Human Resources
Many businesses today rely on young talent to either help out during the summer or to join the team after graduation. Exposing your business and opening up your office to younger talent is helpful to both parties, especially as summer help. It can help you see your business through a different set of eyes.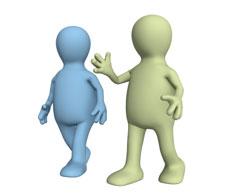 Ben Campbell is an ambitious senior at Vernon Hills High School who recently took the initiative to visit the Fleetmatics office. Throughout the day, he met with several team members with various responsibilities and learned the ins and outs of what it takes to thrive in a public company.
We sat down with Ben to chat about what he learned and what he is planning for the future.
What is the best piece of advice that you have received today regarding your future?
Today I learned that depending on what you major in, you don't have to feel pigeon-holed into one subject. Someone I talked to today told me that he majored in journalism but now he is a marketing director. I feel like no matter what I choose, I don't have to feel locked into my major.
What is one thing you have learned about your future that has surprised you?
I always thought that the actual university I attended was a critical piece to my career path. After chatting with some folks today, I get the feeling that college is more about the experience and that attending a "big name" school isn't the most important thing in the world. I look forward to creating my own unique experience and going into college with an open mind.
What kind of projects in school do you enjoy working on most?
I enjoy group projects. I like to get input from all the group members and organize it into one cognitive theme. When a teacher describes a project, I try to push the limits to go above and beyond creatively. Group projects work well when people are organized and creative.
What advice would you give to other high school students trying to figure out what career is best for them?
Think about a job that you want to have fun and look forward to going to work. A job that you enjoy is going make you happier at the end of the day. You don't want to end up hating your job.
Also, ask around and network as much as possible. Internships are sometimes unpaid, but they are full of valuable experiences. We are young, so squeeze as much info as you can now - so you have no regrets later.
What is your favorite motivational quote?
"If you ain't first, you're last." It's from Talladega Nights: The Ballad of Ricky Bobby.
Who are your role models?
I look up to the guys who created South Park, Trey Parker and Matt Stone. After two decades, they still do what they love. They went from putting ideas on colored paper to putting ideas on a live stage with Book of Mormon . They never sold out. They also are still involved in the creative process. They are dedicated to their art.
If you could be anything, what would you be?
Stand-up comedian.
Have you taken the opportunity to share your work experience with the next generation? We really enjoyed having Ben in the Chicago office for the day. If you are interested in a career with Fleetmatics, please visit our Career Page.
Find our human resource tips helpful? Fleetmatics can help your business even more, request a free demo to learn how!