A few weeks ago my mom and me arranged a fund raising tea dance for church, we are hoping to raise enough to fit a toilet into church as there isn't currently one.
We spent a lot of time organising the event, and luckily we managed to pull it off! We learnt how to do a couple of dances, YouTube became our best friend for that, and although some of the dances weren't quite traditional but we are not dancers and don't have a clue, so we were very happy with the fact we managed to remember three dances and teach them.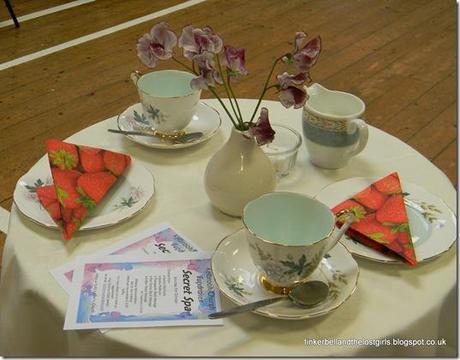 One of our tables set up!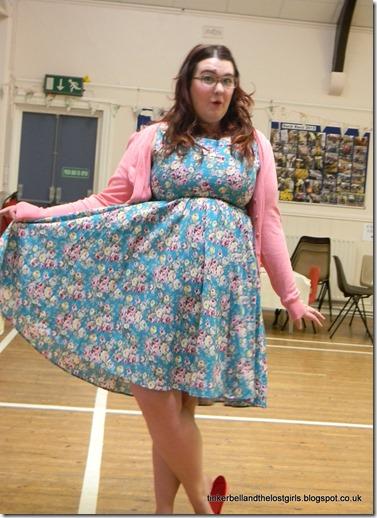 Dress – Lindy Bop
Cardigan – Sainsbury's
Shoes – H&M
I dressed up in my Lindy Bop dress, which is from their Audrey collection and is beautiful! I bought a size 22 which is a little snug, I wouldn't be able to wear it all day, and I need to pull the waistband up under my bust to make it comfortable to wear. The dress did also come with a belt, but there was no way it was going to fit round me. I wear a size 20 and sized up mainly because of my boobs, and I think ideally I would have sized up again but they only go up to a 22. I really do wish that they made their dresses in bigger sizes because they are gorgeous and affordable, this one was £29.99.
I teamed it with my coral cardigan and some coral pumps that I picked up in H&M.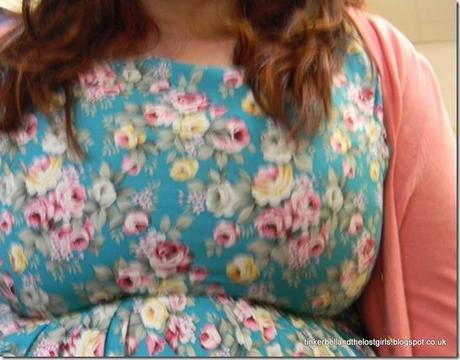 Boobs!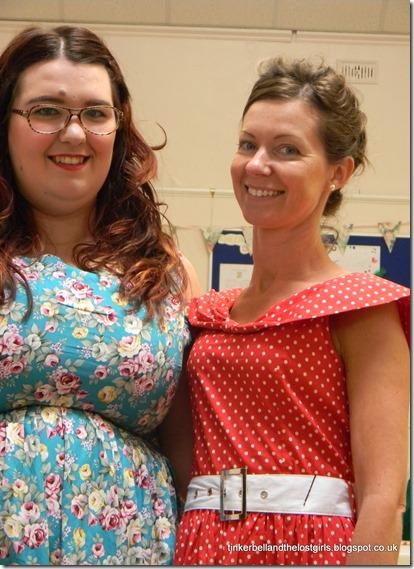 Me and Mamma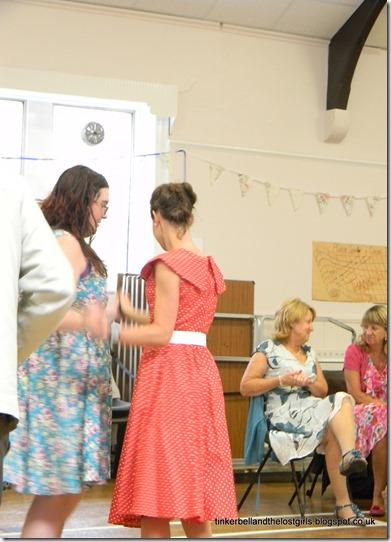 Dancing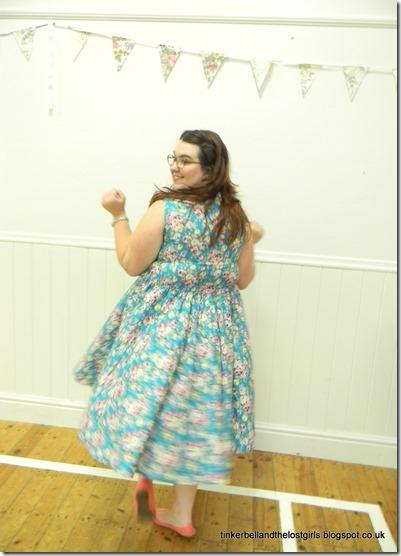 Twirl!
Tink x