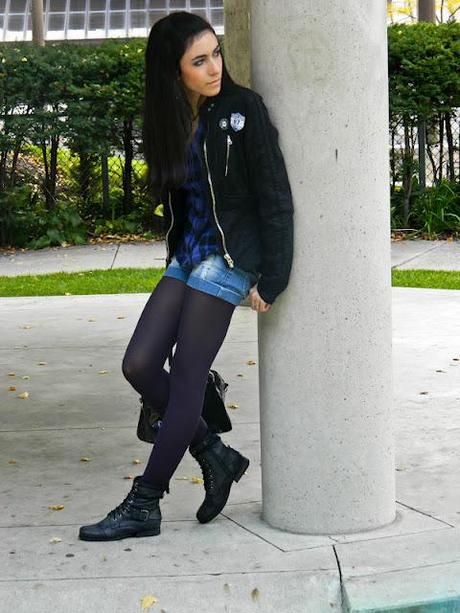 So here we are. In a new big city... A little intimidating and overwhelming at first, I must say.. But I guess we'll get use to it :)
I like combining different shades of one color in my outfits sometimes. That what I did today. It was a gorgeous weather outside and I really wanted to wear my lovely purple\eggplant colored tights. So I paired them with a purple blouse in a different shade of purple. My nails are also purple :D I am wearing Orly's "Mysterious Curse" nail polish (from the Dark Shadows collections..). It's duo-chrome with purple and blue with kind of a purple base.. I love it! It looks gorgeous in the sun! :)
And I've finished with a purple smokey eye :)
Shirt: Tamnoon
Jacket: Sektor Town
Shorts: BH Jeans
Boots: The Bay
Necklace: Dive
Earrings: Pull And Bear
Nails: Orly "Mysterious Curse"