Hello Girls!
Last Friday I had a day out with my mom and we decided to pop to Hebden Bridge because we haven't been for a while. The original plan was to go to York for the day but we decided that because we wanted to watch Tom Daley in the diving we were best off staying local.
We popped to a cafe in the park and had a drink and some cake

I chose a Forbidden Forest smoothie which was delicious and mommy chose a cup of tea. We shared a slice of rocky road, it was huge but really delicious!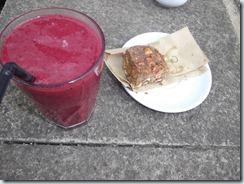 We had a look round the shops and I did spend a small fortune on things, which will get blogged later. The majority of the shops are individual stores and so it's nice to see the things they offer which I wouldn't find in my home town. We wanted to look in the vintage boutique but it wasn't open, so that was disappointing.
Many of the shops weren't open because Hebden Bridge flooded a few weeks ago and so most of them are being refurbished at the moment. I can't wait to go back once more of the shops have reopened so that I can have another look round as there were a few shops I wanted to go in which were closed.
I bought some new clothes especially for our day out, but the original pants i bought were from Forever 21 and I got a bit confused over the sizing because it's American and I ended up buying the wrong size. I managed to get some though because I ordered some from Dorothy Perkins and paid for next day delivery so that they would arrive on Thursday.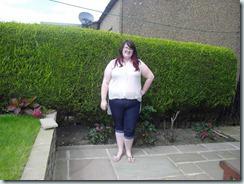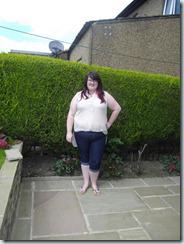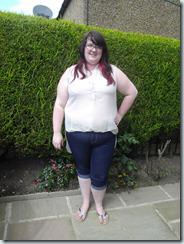 Blouse – Dorothy Perkins
Capris – Dorothy Perkins
Flip Flops – Primark
I had a lovely day with my mom and it was nice to spend some time together, doing a bit of shopping for us rather than the food shopping like normal.
Tink x