Hello,
I thought I'd share with you the outfit which I wore on Christmas day, I also wore it on Saturday when we had our girlie Christmas night.
I chose to wear the dress which I won from Excite Clothing on the first day of their advent competition on Twitter. I was able to choose anything from their website, and I went for the sequin black chiffon shirt dress. The dress has a gold sequin collar, and sequin cuffs, it comes with a chiffon belt but I choose to add my own from Dorothy Perkins.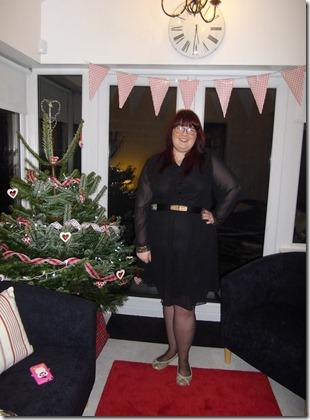 Dress – Excite Clothing
Belt – Dorothy Perkins
Shoes – Dorothy Perkins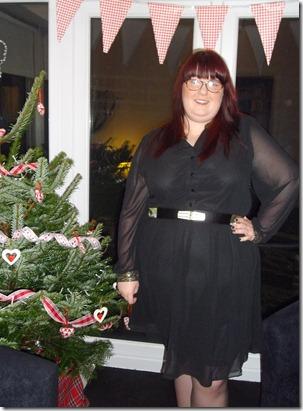 Look at our homemade bunting in the background!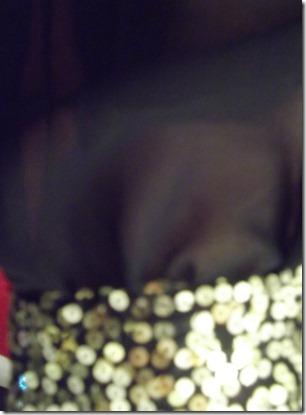 Chiffon sleeve and sequin cuff.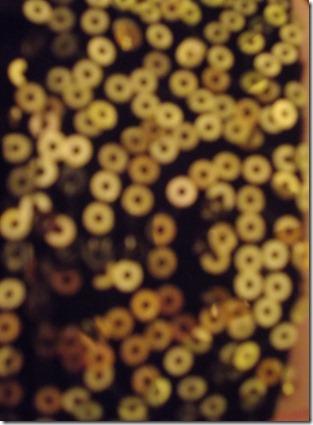 Sequins
I really love this dress, it's comfortable to wear and I didn't have to worry about my boobs trying to escape, I got a 22 and it was very true to size and my 38H boobs had no chance of escape. If you have bigger boobs than me then I would recommend you size up because if mine were bigger then there would be a bit of gaping.
Tink x