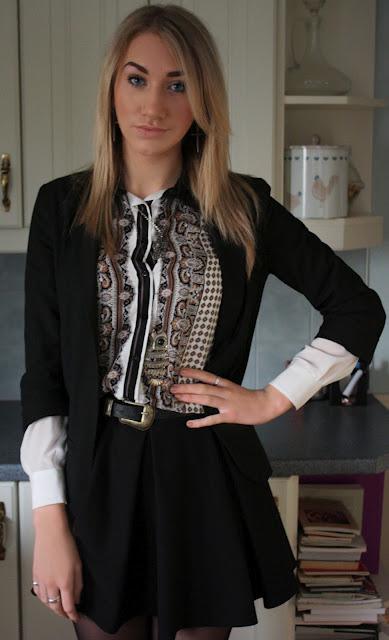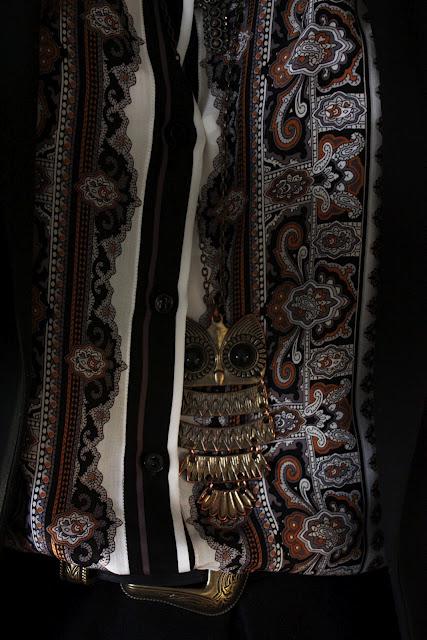 Paisley Print Panel Shirt - Zara £39.99 (Medium)
Blazer - Topshop £65 (10)
Skirt - Topshop £30 (10)
This, my friends, is my new love - along with my new Sigma brush. I got this from Zara yesterday and wore it for the first time today. I'm loving prints at the moment - especially paisley! This shirt is in a medium and is reasonably small so would recommend a larger size but all-in-all it's amazing. I hadn't actually thought far enough for layering but decided on this blazer but the sleeves weren't long enough and I look so 70's.