Hi fellow nail polish lovers!!
For Pink Wednesday, I have a polish from a brand called Oopsie Daisies.  Conversation Hearts is from the brand's Valentine's Day duo and is described as
a peachy sheer base with matte glitters representing the iconic colors (yellow, white, aqua, lavender and pink)
.  It applies well and gives good glitter coverage.  It does dry to a gritty finish though, so top coat is definitely needed.  Here I used Nail Magic Nail Hardener, three coats of Conversation Hearts, and Seche Vite Fast Dry Top Coat.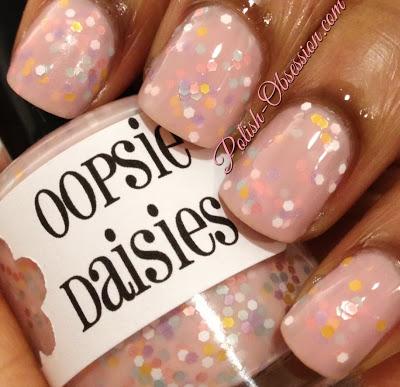 Artificial Light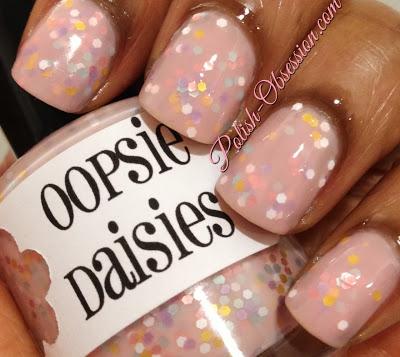 Artificial Light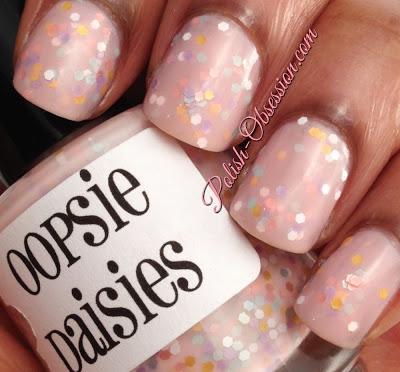 Artificial Light (Light Box)
This polish is super pretty and girly.  I love that about it. Though it has a lot of glitter, still has a soft look.  I got quite a few compliments when wearing it too.
What do you guys think of Conversation Hearts?  Have you tried any Oopsie Daisies polishes before?
Oopsie Daisies polishes may be purchased online
here
.  Full sized bottles range from $8 to $8.50.