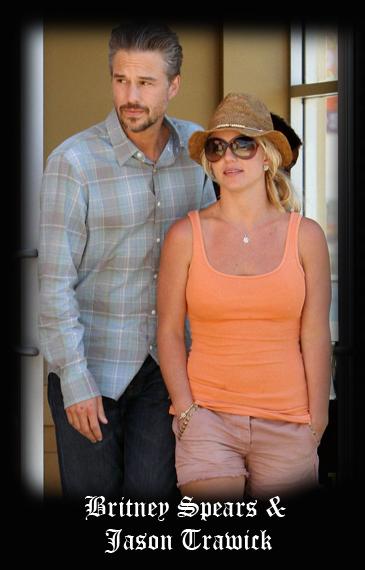 Britney Spears and Jason Trawick had been planning a romantic and intimate winter wedding, but if the sources are to be believed the nuptials have been called off.
Sources close to the couple say that the date for the nuptials was not set but with the string of happenings taking place it seems that Britney and Jason are on the rocks.
Says the alleged insider of Jason Trawick and Britney Spears:
"They planned to get married at the end of December, but they have been fighting non-stop, so the wedding has now been called off."
They are both telling friends that it's just being postponed, but the truth is that they will probably never make it down the aisle. The spark in the relationship is lost and Britney finds Jason to be less of a romantic and more of a second father.
If the insider is to be believed then it is said that Britney has been sleeping in a separate bedroom for a very long time now. Even though they both live in the same hotel while she shoots for The X-Factor during the week, they live on the same floor but in different rooms.
Jason feels like he's Britney's babysitter and it's pretty much just a business arrangement at this point. Jason does love Britney and the boys, but just can't see himself spending the rest of his life with her.
Britney's parents are absolutely devastated about the fact that the wedding has been called off. Her mother Lynne is very close to Jason and treats him like one of her children. Whereas her father Jamie feels that Jason shouldn't have popped the question if his heart wasn't ready for it, feeling a little betrayed. The whole situation is just sad for everyone.
A couple of American publications published this week claimed that all is not well between the couple, with one website reporting that the wedding has been postponed.
US Weekly has gone ahead to quote a source saying "The romance has gone…I'd be shocked if they got married."
Jason Trawick had proposed her with an impressive 3-carat Engagement ring with a round center Solitaire Diamond set on a pave band in December 2011.
However there is no official word from the Spear's camp about any of this.