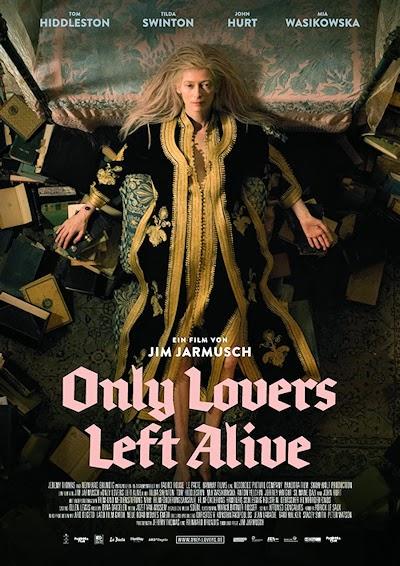 There are movies that instantly capture the imagination, delight the senses and make us want more, wishing we could go deeper in the world that they have presented to us during their limited timespan.
They are like that person that suddenly walks into a party exuding star-quality and captivating everyone's attention, drawing us instantly into their orbit with their unique allure. 
Many of my favorite films share that characteristic: they present mesmerizing scenarios, often populated by eccentric characters full of style and magnetic personalities, living in their own wonderfully imaginative universes.
They make me want to be part of their world, or better yet, to make my world a little bit more like theirs.
In them, I find many elements that inspire me: decorative details, someone's way of speaking or dressing style, a particular mannerism, or a mention of a musical record or book I had not heard about before… they nurture my spirit and stimulate my creativity. 
Guitar Güero and I enjoyed the last crisp Saturday evening by going to our current favorite cinema in Berlin, the
Rollberg Kino
–a cozy and charming little cinema in the multicultural district of Neukölln– to see the latest addition to my collection of stylish films:
Only Lovers Left Alive.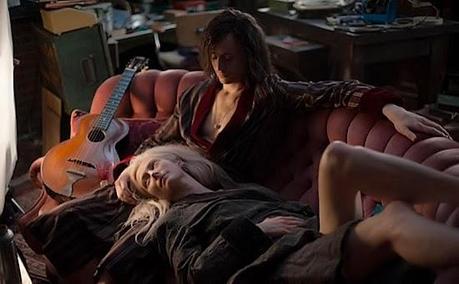 Vampires and Rock 'n Roll... what more do you want?
The movie is a window into the everyday intimate moments of a reunited couple of passionate and sophisticated lovers
–conveniently named Eve and Adam– played by Tilda Swinton and Tom Hiddleston, who happen to be vampires (their characters, not them) who have been in love for centuries.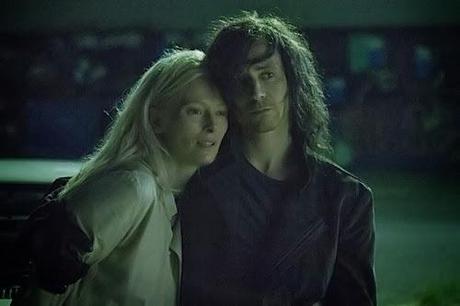 A breautiful couple: Tilda Swinton and Tom Hiddleston as Eve and Adam.
Despite clearly being soul mates, and understanding each other better than anyone else in the world, Eve and Adam face life with radically different approaches.
Adam is the archetypal vampire who has lived for so long that his extensive experience feels more like a burden than a blessing to him.
He has seen and done it all, becoming cynical and jaded. He feels a profound disdain for humans –to whom he refers to as
zombies
– and seems to have given up any hope in humanity altogether, so he lives a dark and reclusive existence in an old house in the ripped backsides of Detroit, spending his days in solitary, creating music as an underground rock musician.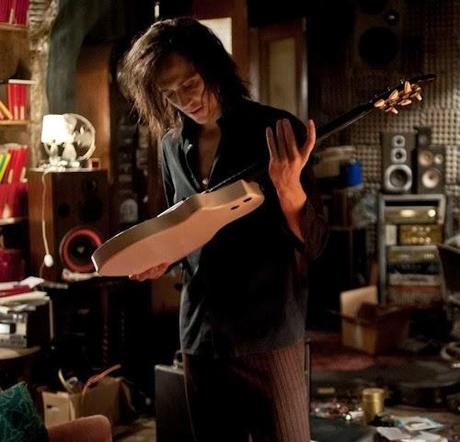 Adam with one of his favorite things to collect: old and rare guitars.
In contrast, Eve has a luminous quality about her – and it's not only because her color of choice seems to be ivory. She sports an almost surreal hairstyle that along with her ethereal bird-like features makes her resemble a character out of a Remedios Varo painting.
She has turned her extraordinary lifespan into an opportunity to amass a wealth of elements that bring joy and delight to her existence: she is a great bibliophile, a music lover, and has a vibrant, receptive spirit that is still greatly moved by the beauty of art.
Eve's personality has the perfect balance between wisdom and playfulness.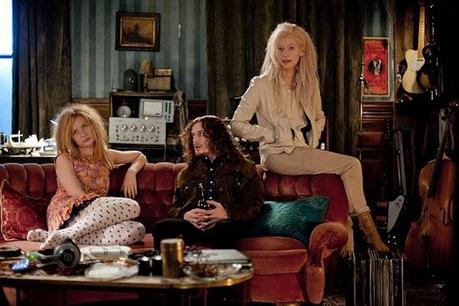 The lovely Eve and her sister Ava, who serves as a reminder that not all vampires are the pinacle of sophistication.
Even though they have witnessed firsthand many history-altering events and paradigm changes in art, science and music, Adam and Eve's taste is rather eclectic.
They listen to Paganini as well as The White Stripes, and sip their dose of o-negative from the most exquisitely ornate crystal sherry glasses, but also dance in their living room to 70's catchy pop single
Trapped By A Thing Called Love
. This eclecticism is also reflected on the songs featured in the film, that include Charlie Feather's bluesy rock'n roll
Can't Hardly Stand It
, some unexpected Middle Eastern pop ballads, and 
Red Eyes And Tears
by Black Rebel Motorcycle Club.
The Original Score for the movie, composed by Jarmush's project Sqürl, is a little, ultra-cool gem that deserves a listen.
The sound of melodic guitars with distortion gives it a very eery edge, as the music serenely unfolds, taking its time to create its unique dark and somewhat nostalgic atmosphere.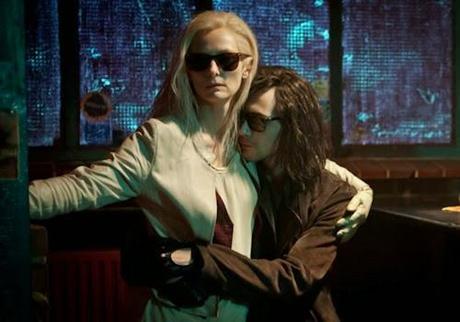 Following the tradition of other films by Jim Jarmush, Only Lovers Left Alive is quietly paced, atmospheric and more focused on mood and aesthetically appealing scenes than dependant on an elaborate and dynamic plot.
Eve and Adam's conversations revolve around music, scientific references–when you have all the time in the world apparently you can do fancy stuff like learn the scientific name of every living creature–, and a stream of historical figure name-dropping. That might have them earn the appellative of
Hipster vampires
awarded by many reviewers, as the
hipster
tag has become commonplace to label and subtly discredit people who feel attracted to art and culture, but also have a taste for the edgy and alternative.
For me, authenticity draws a line between the real art lover and the validation-addicted poseur, and it seems to me that neither Adam nor Eve are trying to prove anything to anyone.
 Their dialog might seem a bit forced to some, but I enjoyed the way those elements were incorporated in what could be some culturati's casual conversation.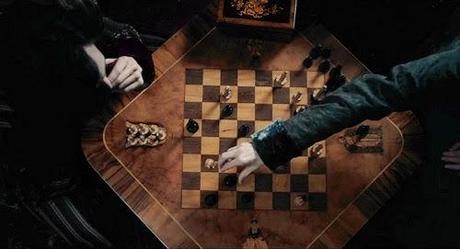 Of course they play chess to pass the time... they are intellectuals!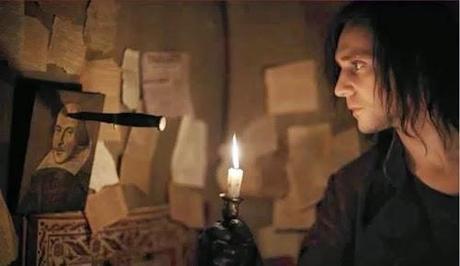 "I don't have any heroes" is one of Adam's recurrent lines.
In all,
Only Lovers Left Alive
is not a deep philosophical film, a thriller or an instant classic. It is, however,
a film to be slowly savored and enjoyed without haste, offering plenty of fascinating material to look at and discover, wrapped around a rather unusual romance.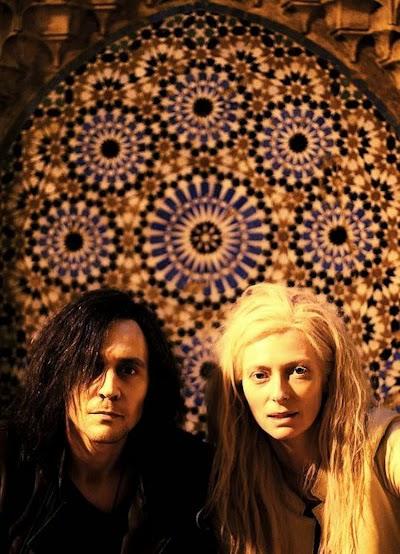 What would a movie like this without an unexpected, exotic backdrop? Tangier serves as the stage of part of this story.
Thanks for reading!