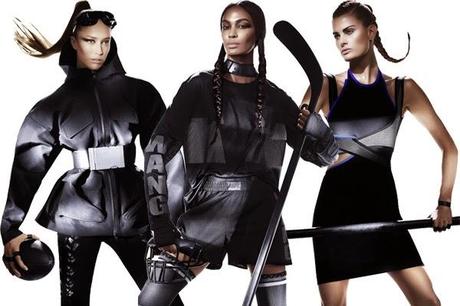 Fashion Warriors.
If you are interested in fashion, odds are that you have been bombarded with the endless buzz about Alexander Wang's collection for H&M which finally hit the stores yesterday, November 6th. As soon as I saw the first looks and pieces of the collection, I knew this one was for me! 
An important part of my motivation for working out is to feel badasss wile I do it. Feeling strong and powerful and looking elegant and agile at the same time is what really gets me going. Therefore, when I saw this teaser video for the Alexander Wang collection, I was completely sold:
There was a great deal of anticipation and hype about it, with fashion bloggers counting the days and rumors of people intending to camp overnight outside the selected H&M stores were the collection would be available. The last H&M designer collaboration I was greatly interested in 
—
Trish Summerville's
Girl With the Dragon Tattoo
2011
capsule collection for H&M
—
 sold out so quickly that it was almost a
Christmas
miracle that I managed to get the piece that I wanted: Lisbeth Salander's leather jacket, just like the one she wears in the movie, which has become my favorite item of clothing: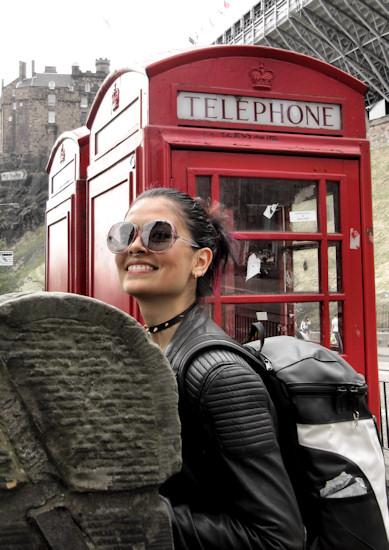 The leather jacket that has been my companion through so many amazing (and not so amazing) moments.
But back to Wang's collection. While I was not very fond of the crop sweaters with gigantic letters spelling WANG on the front (the adolescent in me finds it hilarious that people would be walking about with clothes that say "WANG WANG WANG" everywhere), the sports bras definitely caught my eye. Also, the long tops and dress with cutouts and transparencies looked like a perfect mixture between interstellar elegance and a futuristic Utopian look.
The final piece of the collection that I placed high in my wishlist was the reflective leggings. These days I seem to collect great looking, extravagant and unusual workout leggings, so these seemed like a perfect new addition for my wardrobe: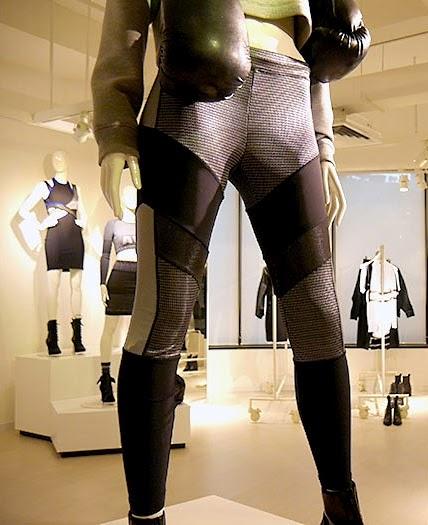 Photo from KinkyBlueFairy.net
So, making it my mission to get my hands on those items, I decided to get up at 6:00 A.M. and head out to the H&M store in Friedrichstrasse, which would open at 8:00. Compared with the madness that ensued in cities like London and New York, Berlin was very mild. I arrived at the store shortly before 7:00 and there were about a dozen people queuing up already. I got one of the green bracelets, which guaranteed my entrance in the second group of 20 people that would be able to shop the collection before it was available to the general public. 
You only get 10 minutes to shop the collection, so you really have to focus and hurry to find the styles and sizes that you want. I barely managed to try on a couple of items of clothing (out of the seven I had picked) when the store attendants started shouting that our time was up and we needed to clear the way for the next group. All I managed to do was to switch sizes on the leggings (since I had picked the wrong size at first) and take the rest of my items to the till.
This is what I got in the end: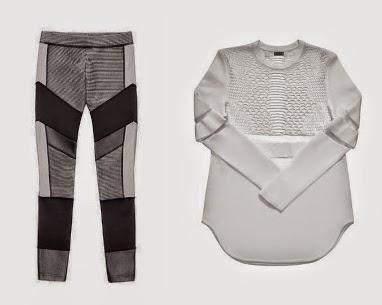 Alexander Wang for H&M Reflective leggings, which feel sturdy and look great on your legs, as well as the long sleeve top with cutout pattern that prompted Guitar Güero to say "that looks like something Princess Leia would wear".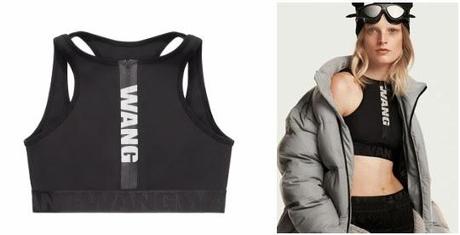 Wang branded sports bra, which also has a great, flattering fit.
Very happy with my little haul. In an alternative universe were I had 650 euros extra to burn, I would have gotten that silver puffy jacket that model Hanne Gaby Odiele is wearing, made entirely of reflective material, looks so futuristic and cozy!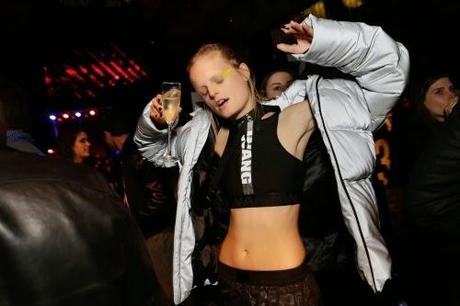 Reflective silver goodness. Photo from the New York Times.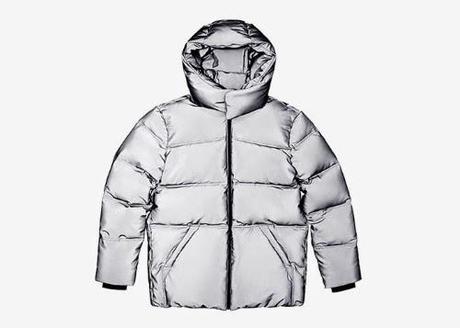 Now, this would make Berlin's winter a lot more bearable! I would feel like an astronaut in the snow.
And these amazing shoes: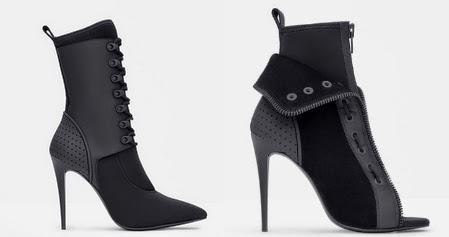 However, my superhero powers don't enable me to walk on heels like that.
How do you like the collection? Do you think it lived up to the great expectations it created? Did you manage to get some of the popular items? Let us know in the comments section!
If you didn't manage to get your hands on the items you wanted before they sold out, do not despair! Return policy for the collection requires up to three days for a full refund for items bought in store, and 28 days for items bought online, so keep an eye on your nearest store carrying the collection for returned goods within the next days
! I know that many people (myself included) bought extra-pieces so they could decide later whether to keep them or not, so that could be a chance to get some of sold-out items. Good luck!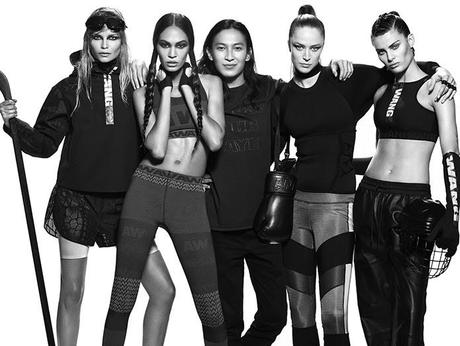 Thanks for reading!