"It is so unfair, 
—
said one of my best friends, outraged
—
"that women have the possibility of improving their features and make themselves so much more attractive with make up! We guys don't have the option of modifying our face in fifteen minutes." 
I do think he has a point. After all, we all have seen the miracles that a skillful make up application can make on a woman's appearance. I am especially amazed at what can be done with contouring: making the nose look smaller, eyes bigger, more pronounced cheekbones, more defined jawline, you name it!
However, it got me thinking: why is it that men don't wear make up? We've come a long way from the time when the word
metrosexual
was used as a term with a not-so-subtle derogatory connotation to refer to a man who takes good care of his appearance. Still, I believe that most men would see the use of basic make up on a regular basis as slightly ridiculous; and even if they feel curious, the macho messages are still deeply engraved in their subconscious telling them that looking effeminate is a terrible thing. Men's make up doesn't necessarily have to be identical to women's, though.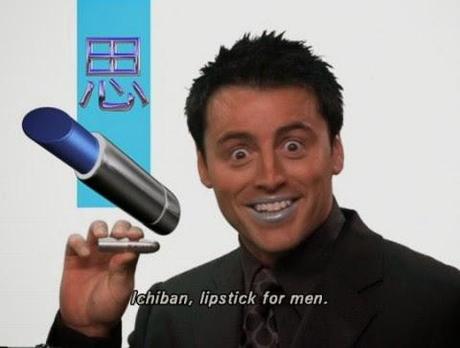 I guess after hearing the words "male make up" about 50% of people think of Bowie, and the rest about this scene from Friends.
Whenever we think man + make up, the first thing that probably comes to mind is Bowie in all his glorious eccentricity, but the every-day man make up that I have in mind doesn't have to be over the top or theatrical either. Let's start, for example, with a rocker's favorite: 
Black eyeliner.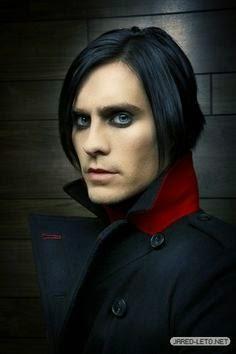 Jared Leto's piercing eyes underlined by some edgy make up.
I definitely have a soft spot for guys with black eyeliner. It gives them a cool and rebellious 
je nai sai quoi
, an air of mystery. I think it is perhaps due to the dramatic framing of the eyes being an invitation, or more like a dare to get lost in their intense stare (am I getting poetic here?).
Jared Leto is a recurrent user of the dramatic kohl eye which he used to pair up with his darker, goth-inspired ensemble. Nowadays, though, he seems determined channel 
Franco Zefirelli's Jesus of Nazareth
(that is, if Jesus enjoyed visits to the salon to get ombre hair).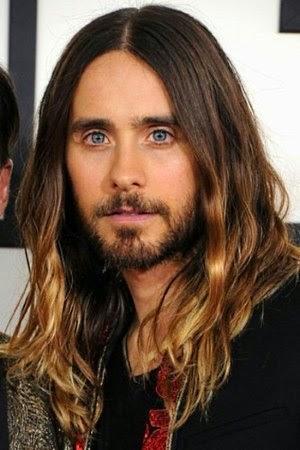 Dark eyeliner is definitely a favorite among rockers with a dark aesthetic, inclined towards metal and goth music. Another prime example is the ever crazy-looking (in a good way) Ville Valo. Note how, to make it work, he is not wearing black eyeliner, but more of a dark brown tone, to match his lighter hair color (otherwise, instead of looking badass he would look more like Avril Lavigne).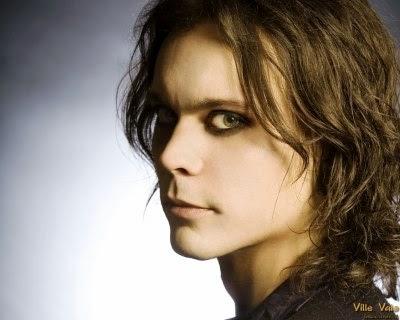 But eyeliner is not only for the pretty boys with more delicate features. Just picture Johnny Depp in your mind... go it? Great! Because the internet failed me and I couldn't find a decent picture where he was wearing eyeliner
—
NOT as Jack Sparrow
—
even though I am sure that there should be plenty. However, as supplementary evidence I give you one of the manliest looking men alive, Viggo Mortensen: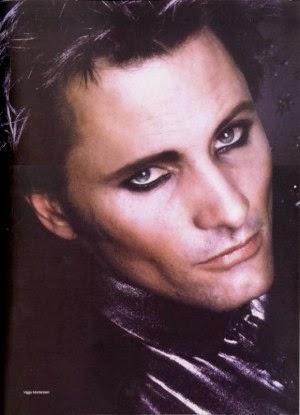 Although, those silver highlights might be a bit too much on the Zoolander side of the spectrum...
Eyeliner doesn't have to be so bold and dramatic every time, though. Ewan Mc Gregor shows us how it could be incorporated into a more every-day kind of fashion: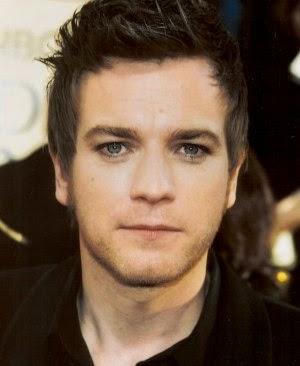 A subtle accent for those striking blue eyes.
But there is plenty of territory to be explored beyond the classic black eyeliner, as Lenny Kravitz proves with his fashion-forward glamour rock style. I love the way he subverts traditional male fashion by incorporating elements strongly associated with feminine looks: from high heels, feather boas and floral prints, to sparkly eye make up and even lip gloss! All while managing a perfect balance looking strong and daring, fun, quirky and very masculine
—
everything merged in his seamless signature style.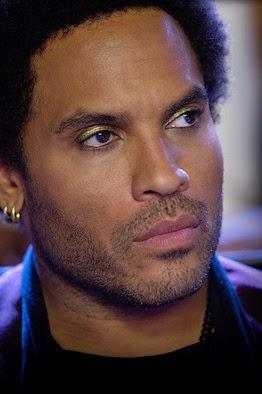 A perfect touch of extravagance, his now famous golden-eyelid look from Catching Fire.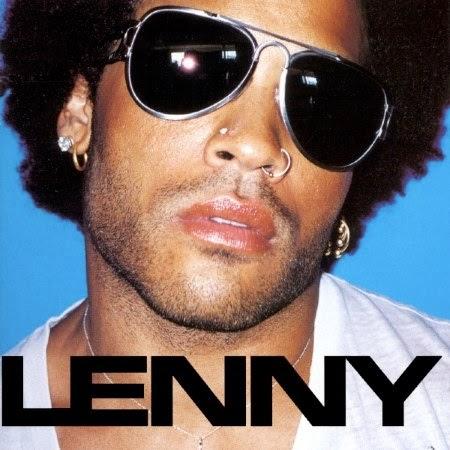 It takes an exceptional sense of style to be able to pull off shimmery lip gloss this well!
Finally, as a bonus, I leave you with Stuart Townsend, personifying the vampire Lestat in
The Queen Of The Damned
. Vampires are creatures of the night, so there is an emphasis on pale skin, defined cheekbones and a somber but intense gaze achieved using maroon eye shadow. I like how Lestat's vampire make up also includes a touch of shimmery green eye shadow at the inner corners, to complete his supernatural look.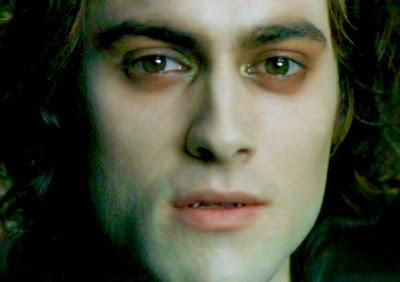 Vampire eyes.
What do you think? Do you prefer your men with or without make up (or, if you are a guy, would you feel inclined to try it)? 
Could it work for anyone, or are there certain "requirements" to pull it off?
Let us know in the comment section!
I dream of a world where anyone could be free to experiment and play with their appearance without being judged about it. I guess that is one of the reasons why I love living in Berlin so much!
Thanks for reading,