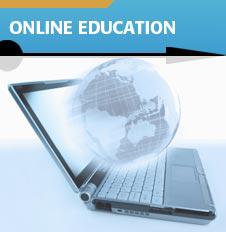 It was the beginning of the 19th century when the concept of distance learning evolved for the first time in England. Students used to travel to their respective institutes for taking admission and thereafter pursued courses by receiving study materials through couriers. Whether submitting course assignments or sitting for exams, one had to travel to their respective institutions to meet these requirements.
The Grand Arrival of Internet
However, a massive development took place a century later when internet made its striking entry to the universe thereby exciting countless career enthusiasts at every nook and corner of the world. This emerged to be one of the stunning technological advancements that not only brought huge developments in the global educational arena but also gave rise to a number of splendid ways through which people could build careers right from home.
Education becomes Refreshing
Today, science has progressed to such heights that people today are no more dependent on computers. Technically enriched tools like smart-phones and tablets have made education come out of its conventional look and have showed students and working professionals a better and smarter way to pursue courses with interest and passion. Moreover, the availability of high-speed internet and collaborative software has benefited innumerable individuals working in diverse sectors like business, communication, art and architecture and of course education.
Distance learning is best for full-timers
In recent years, distance learning has gained supreme importance especially among students who are engaged in full-time jobs. For working personals, pursuing a full-time course will be equivalent to accomplishing a mammoth task. In this respect, a distance learning course will always be a high scoring option compared to a traditional course. In fact, several universities and institutions have started offering distance learning courses making use of advanced learning modes like video-conferencing, chat discussion boards and social networking.
Here are some more effective learning strategies that can benefit distance learners:
Social media – If there is any platform that has given education a new meaning and significance, it's none other than social media. With this effective tool, teachers and students can engage themselves into a good deal of communication. There are several social media sites where students  apart from communicating with their friends and near ones can also update blogs, share information with teachers and even upload videos related to any subject he wishes.
Smart-phones – Technology has taken mini gadgets under its domination. Not only laptops and PCs but iPads and tablets can now help students and working personals pursue courses at any time of the day as well as from any corner of the world. While travelling from one place to another, one can make use of his smart-

phone

and browse through the lessons
High-speed laptops – Earlier, laptops were pricey and students couldn't think of purchasing one. Today, they are not only easy on pocket but also come with high configurations that actually help you download your study materials fast.
So, can we not conclude that technology has a lot to do with education? Well, it's high time to turn your face away from blackboards and drab classrooms and instead use smart technological tools to improve your career standards. Look for a reputed distance learning university and get going with your desired course. Good luck!!