Sometimes, good movies don't make money.  No matter how many critics and film bloggers scream, "This film is amazing.  You owe it to yourself to go see it," audiences will stay away.  Eh, it happens.  You win some, you lose some.  Oh, well.  There's always home video/Netflix and the possibility of a financial boost down the line from any potential Oscar nominations.  History is always the true judge of quality.  If the film is good enough, audiences will find it, eventually.
2015 has been weird, though.  With the end of the year fast approaching many are looking back and realizing, "Wait, have all of the Oscar contenders flopped to this point?"
At the moment, everyone is excited that both Spotlight, a hard-hitting drama about the Boston Globe's investigation of the Catholic Church sex abuse scandal, and Brooklyn, a period romance about an Irish woman adjusting to a new life in America, opened respectably in limited release.  But that was the same story for Steve Jobs, and it bombed so hard upon its wide release that the studio just dropped it from 2,000 theaters, clearly waving the white flag.  Will Spotlight or Brooklyn do much better?  What does that mean for Bryan Cranston's Black List drama Trumbo, which also just debuted in limited release but to sub-par numbers?  What about Room, Brie Larson's slam-dunk Best Actress nomination flick which has been playing in limited release since mid-October?
Films like these live on the margins, and when they fail to break through earlier in the year it's not out of the ordinary.  Who was worrying about Danny Collins, Clouds of St. Milas and I'll You See You In My Dreams flopping in March, April and May, respectively?  However, far more attention is paid to them at this time of the year because we are now in Oscar season meaning that come awards time we could again be talking about a batch of nominated movies that very few people actually went out to see, except worse than usual.  Last year, at least St. Vincent, Birdman, The Imitation Game and Wild found a decent-sized audience.  This year, Bradley Cooper's Burnt and Sandra Bullock's Our Brand Is Crisis have been soundly rejected by audiences, turning into possibly the biggest turkeys of each actor's career, yet each film could earn an Oscar nomination for its star, more so Bullock than Cooper.
On a case-by-case basis, you can conjure plenty of explanations for the struggles of each individual awards contender.  Quite often, the culprit is the marketing (Burnt, Our Brand is Crisis, The Walk, Southpaw, although it actually did well and should not be considered a flop).  Sometimes it could be as simple as a bad title (Clouds of St. Milas, Truth), poor timing (I'll See You in My Dreams, Diary of a Teenage Girl) or something entirely unique (Beasts of No Nation & Netflix, Everest and The Walk & IMAX).  To be blunt, sometimes the movies just aren't as good as they should have been, as is probably the case with The Water Diviner, Freeheld, Truth, Me and Earl and the Dying Girl, Ricki and the Flash, Black Mass and 99 Homes.  Maybe there's been too many similar films out at the same time (Everest and The Walk, Dope and Me and Earl and the Dying Girl, Truth and Spotlight) as well as way too many "ripped-from-the-headlines" stories which already have fantastic documentaries (that applies to Our Brand is Crisis, The Walk , Everest and Black Mass, to name a few).
It's usually a combination of things, such as Steve Jobs suffering from Aaron Sorkin-fatigue, bad word-of-mouth from those who actually knew the real Jobs, the pre-existing Ashton Kutcher Jobs movie, the way all of the details of the production were leaked in the Sony hack, etc.
Overall, it's been an all-or-none kind of year with just as many bombs as record-shattering hits, often leaving no middle ground.  In that environment, maybe it has just been a down year for prestige movies.  The glee coming out of the film festivals hasn't been quite as gleeful as usual.  The mid-budget studio hits, Second Best Exotic Marigold Hotel and Woman in Gold, haven't hit as big as similar movies have in recent years.   Maybe Inside Out is simply a far better movie than any of the Awards-bait we've seen thus far, and audiences responded appropriately. Maybe Charlize Theron is truly more amazing in Mad Max: Fury Road than Carey Mulligan in the costume drama Far From the Madding Crowd or Carey Mulligan…in the costume drama Suffragette.  Maybe we bought more tickets to see Dope than Me and Earl and the Girl Dying Girl not just because it's a much better movie but also because it seemed like it would be so much more fun to watch.
That last bit might not be too far off from the truth.  As Hollywood pundits look at the boulevard of broken Oscar contenders this year, they have noticed one potential unifying trend: Maybe audiences simply don't want to be depressed at the movie's this year.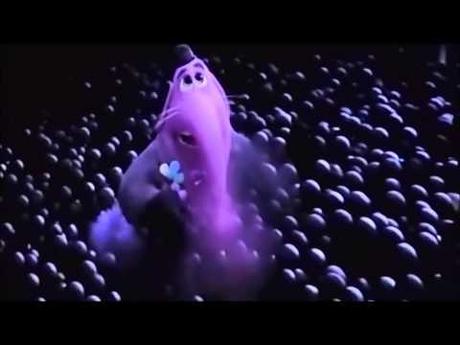 Not fair. This guy snuck up on us.
THR writer Stephen Galloway recently argued, "It's a puzzle to me why audiences are staying away from some very good films. Are we living in a Depression-era mentality, where people just want escapism — the present day equivalent of Busby Berkeley musicals? I wonder if there's a holdover effect from the Great Recession, where ticket-buyers are simply reluctant to see anything that isn't branded as a great ride."
However, Variety had a more well-rounded reaction:
Improvements in the size and quality of televisions, as well as the wealth of quality small-screen programming remain popular culprits. But some distribution executives believe there are other things at play. As evidence, they point to a presidential election that has elevated outsiders like Donald Trump and Ben Carson to front-runner status and given vent to screeds against illegal immigration, Wall Street malfeasance, and the worthlessness of the political classes. People are mad and dissatisfaction is the order of the day.

"I think society is depressed," said one veteran distribution executive. "People do not want to see things that disturb them. The entertainment factor is critical right now. Audiences don't want to feel like they're being punished."

Pictures like Bridge of Spies appear to be taking hold, the executive argues, because they present an optimistic view of humanity. Unlike in Truth, where journalistic errors lead to a discredited report, or Steve Jobs,  a warts-and-all portrait of a prickly billionaire, the films that work are the ones where ordinary, decent people triumph.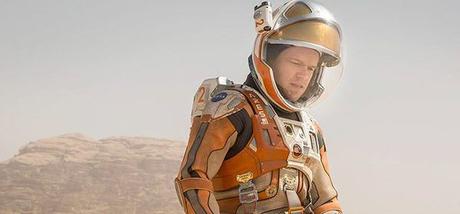 Good, decent person triumphing? Check!
We are barely to mid-November at this point.  Some of Oscar's big-hitters, like David O. Russell's latest Jennifer Lawrence showcase Joy, Leonardo DiCaprio's hellish The Revenant and Will Smith's NFL drama Concussion, are not yet upon us.  Other potential contenders include Brad Pitt/Angelina Jolie's By the Sea, Eddie Redmayne's The Danish Girl, Cate Blanchette's Carol, Michael Fassbender's Macbeth and Ron Howard's In the Heart of the Sea.  Plus, don't count out Michael B. Jordan in Creed.  However, audiences have been even more immune to obvious Oscar-bait than usual, and we should get ready to see Brie Larson accepting a Best Actress Oscar for a movie no one's seen or the Suffragette women giving politically-tinged acceptance speeches for another movie no one saw.  That's been the narrative for a while, but in 2015 it seems that more and more of these types of movies are outright losing money as opposed to at least managing a meager profit.
The hope, going forward, is that there will be a spillover effect, the idea that a few hit films lift the overall market.  That means more people in theaters seeing trailers and posters for other movies.  "There could be an awakening as people realize that there all these great films out there," said Frank Rodriguez, senior vice president of distribution at Fox Searchlight. "I think there could be a renaissance in these last few months."  After all, those two examples I picked, Room and Suffragette, have yet to play in more than 200 theaters.
But maybe this would be a good year for the Academy to step outside of its comfort zone.  Box office performance should theoretically have no impact upon awards consideration.  A bomb can still have plenty of artistic merit, but so can a huge hit.  Recognize the achievements of the criminally under-seen, sure, but why not also remember that the far more popular Straight Outta Compton, The Martian, Inside Out, Ex Machina and Mad Max: Fury Road are also really, really good?
What about you?  What's the best movie you've seen this year?  And do you think a national malaise is to blame for why so many Oscar contenders have flopped?  Or is it more due to a consistent lack of quality?  Or is there no real unifying trend that adequately explains this?  Is this all premature since there so many more prestige movies on the way, most of which look promising?
Source: Variety