Hell Folks,
A few weeks ago one of my friends went back to uni but before she did we decided to get together for one last girlie night until Christmas. I even managed to blag Lizzie into taking outfit pictures for me too!
We decided that we would have a quiet night and stay in, we went out the week before and it was quite eventful for a school night, especially when 2 of us had work the next day. We were good girls and grabbed a take away and had a nice little gossip before doing my friends psychology experiment, I was hopeless at it. She's doing the delivery man experiment, I think that's what it's called basically we had to join up a bunch of dots with the shortest line, we could only go through each dot once and the line wasn't allowed to cross over. I don't think me or Lizzie did particularly well at it, I think I ended up going more for pretty pictures rather than the shortest route, I'd have been there all day otherwise.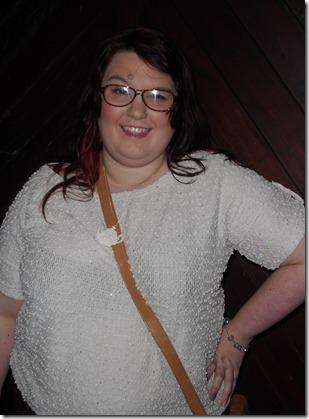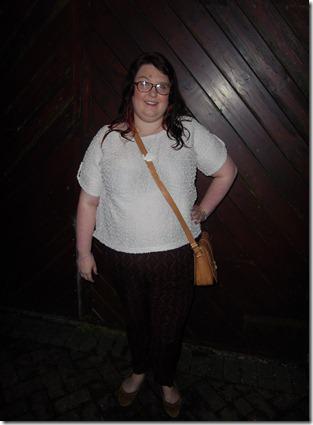 Jumper – Dorothy Perkins
Trousers – New Look (Becky's Blog Sale)
Shoes – Office
Handbag – Asos
Teapot Necklace – Life's Big Canvas
I always hate it when uni starts back up again because I miss my friend, she goes back to her fun uni life and I stay at home waiting for her to come home again. It's not too bad though cause I've got some girlie nights out with Lizzie planned at the end of this month, along with a few other plans and Christmas will be here before I know it.
Tink x