EMI sold to Vivendi: will join Universal Music Group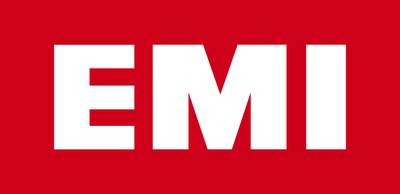 Endangered Music Industry? The EMI logo. © EMI Music Group.
In a $1.9 billion dollar deal, the troubled EMI Music Group will be sold to Vivendi Universal, making the world's largest record company even bigger. The Red Label will join Deutsche Grammophon and Decca under the Universal umbrella. 
The deal was announced Friday in the New York Times.
There is no word on whether EMI, one of the oldest and most venerable record companies of the 20th century will continue to release music under its own imprint. Current EMI artists include Romanian soprano Angela Gheorghiu, Berlin Philharmonic music director Sir Simon Rattle and pianist Leif Ove Andsnes. Pop artists include Peter Gabriel, Pink Floyd and Coldplay.
 Universal used to have three major labels, but went to two in an effort to cut costs. The victim then was the Netherlands-based Philips Classics imprint which ceased operations in 1999. Its Dutch recording studios were shuttered. Other consolidations in recent years have included the distribution of Warner Brothers Classics by the Naxos group and the merger of RCA Red Seal with Sony Classical. 
EMI was one of the pioneers in the music industry in the 1950s under the guidance of Walter Legge. They were the first label to sign artists like Herbert von Karajan, Maria Callas, and Elizabeth Schwarzkopf, who later married Mr. Legge. Their vast symphonic and operatic catalog includes some of the most important recordings ever made, including the Karajan Der Rosenkavalier, Maria Callas' two recordings of Tosca and Placído Domingo's 1971 Don Carlo conducted by Carlo Maria Giulini.
Once ubiquitous, Philips Classics recordings are now as rare as record stores, gone the way of other labels like Argo, L'oiseu-Lyre and Teldec. Parts of the Philips catalog have been reissued as Decca Classics. Will their once-proud rivals EMI suffer the same fate? Only time and the economy will tell.