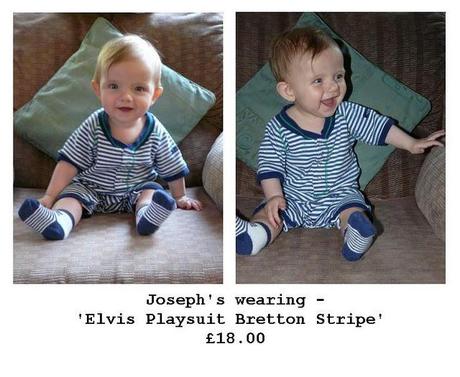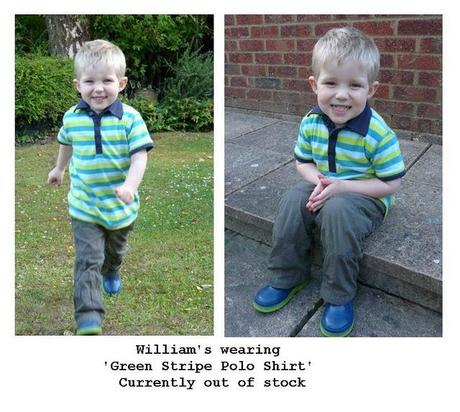 I'm blessed with two utterly gorgeous nephews. They're honestly the best little tykes in the world (not biased at all), and my job as an Auntie to them is the best; I see them now and again, I spoil them, play with them and when they scream/poop I hand them back. Easy peasy! I just had to blog about this kids clothing website that my sister has been purchasing from recently, I wouldn't usually, however the clothes are adorable and I thought it'd be a good one to recommend to the Mummys out there!DaisyChainBaby offers a range of infant clothing from ages 0-6 years from a selection of recommendable brands. Not only is everything super scrummy but it is also 100% eco-friendly. Every outfit is quirky and fun and I guarantee you will not be able to resist a purchase once going on this website, even if it is for your boyfriends-sisters-husbands-brothers-work colleagues new baby! Below I've chosen two outfits that I ADORE.
Black Pacman Babygrow - £18 : If you're a parent and you were born in the 80's, you'll be buying this in an instant! Not only is it completely retro fabulous but the fabric is a thick organic cotton, so your bubba will be cosy during the winter! It's a different and a nice alternative to the usual babygrows you'll find on the High Street.
Hansel and Gretal Playsuit : If you or someone you know is having a newborn baby at Christmas, you'll want to put them in this! Ridiculously festive and cutesy, plus the designer is based in Oxfordshire (a local to me, which means I'm completely sold!). What's even better is that this gorgeous outfit also comes in a sleepsuit as well (click HERE).

 
Tweet me: @theStyleTreaty