Once upon a time, my path crossed at a Jacksonville wedding with a hair stylist who became a great friend.  She then became my own wedding updo girl.  And then my own hair stylist. And well, yes, I'm biased at her talent, but yet, there's so much more to Mandi.  When you first meet her, you instantly notice her great big smile.  She's the kind of person who radiates beauty from the inside out, yet, is also drop dead gorgeous.  What you wouldn't know about Mandi unless she shares with you in her chair about an organization called Just For Grins, is that, Mandi was born with a cleft palette, and because of it, she has a passion for helping other girls see their true beauty.  After numerous corrective surgeries, she now hosts a yearly event that gives makeovers to local teen girls with a cleft palette, along with inspirational talks sharing her own stories of the ups and downs of getting through it growing up.  It's people like her who I look up to as an amazing positive role model with all the beauty of her own light she is brightening the world with.
Now it was time for Mandi to launch a website for hair design business and she asked Stephen and I to help bring her idea to life.  "In my chair, I'm more than just a hair stylist, I'm a story teller, I'm a therapist, I'm a girly girl who wears so many hats," she told us when brainstorming for the name and feel of her new site.  And after many names tossed around, it finally clicked: Once Upon A Stylist.  In addition to designing her site and logo for her, we took these new promo photos for her new website.  Here's a few of our favorites from the shoot.  If you are looking for a great girl to use for your wedding, I highly recommend you contact Mandi.  But then again, I'm biased.
Her new banner picture for her blog.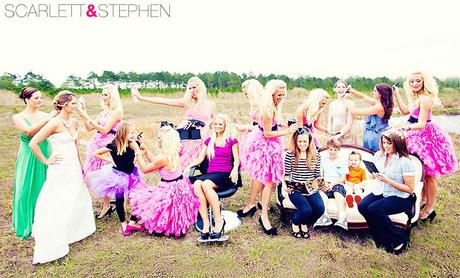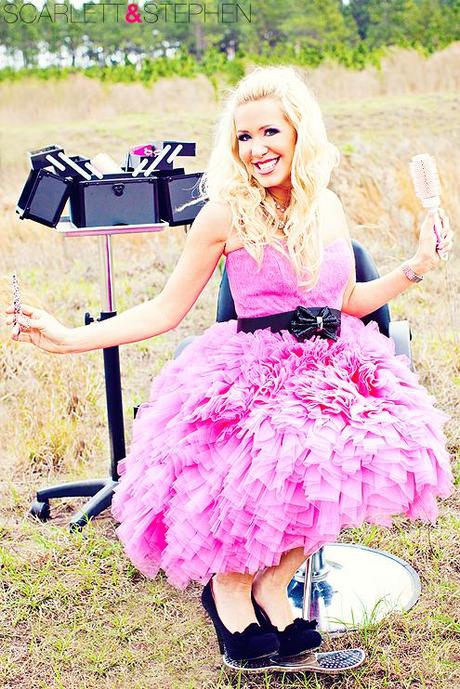 And here's a cute one we grabbed with her adorable kids who also modeled in the shoot!