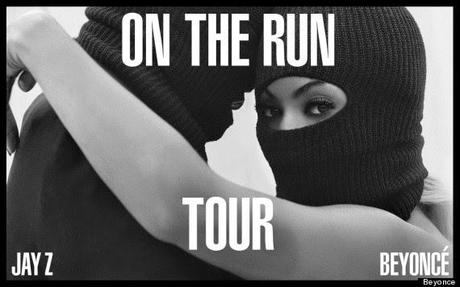 Image source: beyonce.com
 It's official! The rumors turned out to be true as Mr. and Mrs. Carter will both be touring together this summer.  Check out the tour dates below:
June 25: Miami, Fla.
June 28: Cincinnati, OH
July 1: Foxborough, Mass.
July 5: Philadelphia, Penn.
July 7: Baltimore, MD
July 9: Toronto, ONT
July 11: East Rutherford, New Jersey
July 15: Atlanta, Ga.
July 18: Houston, Texas
July 20: New Orleans, LA
July 22: Dallas, Texas
July 24: Chicago, Ill.
July 27: Winnipeg, MB
July 30: Seattle, WA
Aug. 2: Los Angeles Calif.
Aug.

5: San Francisco, Calif.
Although East Rutherford was the home of this past superbowl, does anyone else find it strange that there are no New York stops planned?  Irregardless, I'm super excited and hopefully this results in some new music between the two! I mean, how cool would that be?!