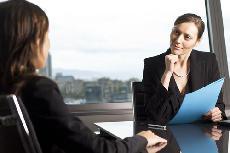 I was recently back into interviewing applicants for our various job vacancies and I noticed that most applicants doesn't seem to effectively address two important questions I often asked.  And perhaps most HR practitioners encounter the same.
Here are two of the most important questions an applicant should be prepared to answer during an interview.
Question 1. What is it that you did not like in your last/current employer?
In this question, the applicant is being asked to say something negative about the present or last employer.  The key to answering this question is to answer it in a positive way.  You have to remember that you will not impress the interviewer for complaining or describing a negative incident that happened in that company.
You can probably answer it this way "I am a goal oriented person and I see to it that everything should be geared towards accomplishing it that is why I made suggestions on how to go about our task in order attain such goals.  However, my suggestions were ignored.'
Question 2.  Why do you want to leave your current job?
This is another question that seeks to ask a negative answer about your employer or co-employee.  And again, you need to make a positive answer.  You may have various reasons but you have to keep hold of the urge to say something bad.  Keep your answers in an upbeat manner focusing on the advantages of what the job you are applying can offer.  Make sure you have a list of reasons applying for the job and joining the company.
You may start by saying that "I enjoy my current job or my previous job as evidenced by my excellent performance.  However, I am looking for more experience, new and greater challenges and new responsibilities.  Moreover I am looking for a more dynamic organization where  I can fully utilize my skills and abilities."
From you answers, make sure you are prepared for follow-up questions.  Remember, the key to a successful job interview is how to appear positive despite being asked negative questions.  This will allow the interviewer make a positive impression on you.