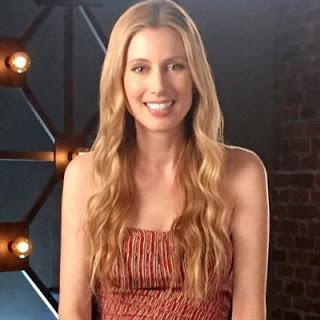 Remember the tall, blonde, sassy  Danushka Lysek from Food Network Star Season 9? If you've been watching Food Network Star: Comeback Kitchen, you've probably been laughing at her many one-liners. Here are some of her funny moments:
In the Food Network link, you have to select Casting: Danushka Lysek. I tried to get the actual video link for you, but the website slapped my hand. You can't copy and paste them.
Food Network Star Comeback Kitchen - Main show link.
And here is Danushka, just as entertaining, in Pop Foods TV Season 1 hosted by creator, Chef Russell Jackson.
Culinary Rorschach
Dinner Dates
Servitude
Pop Foods TV has a second season. See and hear more about it here:
Pop Foods TV - Season 2
No matter what happens on the Comeback Kitchen, I really think Danushka has a gift for comedy. Did you see her question and answer session while she was demo-ing her food on the latest episode? She was funny as Hell! If anybody could fuse stand-up comedy and elegant cooking then make a successful career out if it, Danuskha can!
I'll be looking for you on TV, Danuskha!