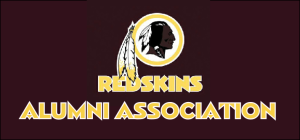 Suzy Blacks is honored to be working with the Redskins Alumni Association! We will be coordinating and hosting events around the DC-MD-VA area to help raise money for an organization called Literacy for a Lifetime.
Literacy for a Lifetime is a partnership connecting local businesses with Educational Development Corporation and Usborne Books in support of neighborhood schools and organizations.  They are the leading publisher in children's non-fiction books, and offer a 50% matching grant for every dollar a local business contributes.
Be on the look out for our up and coming book tour, social events and a softball tournament in late summer or early fall!  We will have guest appearances, autograph signings, raffling off memorabilia, and much more!
Please like the Redskins Alumni Association on Facebook to be sure to get the latest updates.  I know my fellow Redskins fans will be excited, so please help spread the word!
HAIL TO THE REDSKINS!