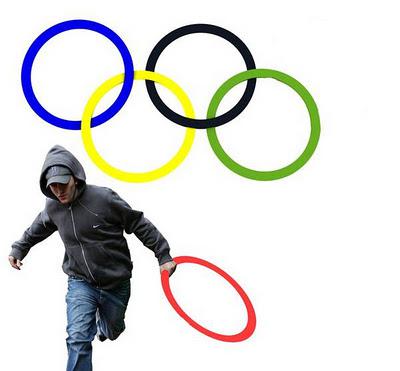 What is the London 2012 Olympics all about?
Former Prime Minister Tony Blair said "a once in an era opportunity for British tourism" and current minister for the Olympics, Tessa Jowell "British tourism will receive a £2bn boost".

The European Tour Operators Association produced a study which concluded "there appears to be little evidence of any benefit to tourism of hosting an Olympic Games".

Managing director of Australia's Tourism and Transport Forum, said "There are fewer tourists [in Sydney] five years after the Games than before... Where the bloody hell are you?"

Tourists are put off by higher than normal hotel prices and overcrowding. While the sort of people who travel to watch sport tend not to be interested in the theater or other cultural attractions.

Theatre mogul Andrew Lloyd Webber confirmed; London's West End bookings from tourists for this July and August were at just 10 per cent of their normal level, and that theatreland was "in for a bloodbath of a summer".

You could say that the Olympics are about much more than making money from tourists.

The UK Government set targets for increased sports participation "one million more people playing sport three or more times a week" which it claimed would form part of the "Olympic 2012 legacy".

Unfortunately no other host city has increased sports participation as a result of staging the Olympic Games.

London's 2012 guru, Lord [Sebastian] Coe, claimed: "The new sports venues for the Games will help to tackle serious lifestyle-related conditions such as childhood obesity, heart disease and diabetes."

If a fraction of the £10bn UK taxpayers are spending on the Olympics had instead been allocated to preserving school sports playing fields from being sold off to property developers, would that have had more of an impact increasing sport participation and tackling childhood obesity?

And how will be the fight against childhood obesity, heart disease and diabetes be helped by two of the London Olympics biggest sponsors being McDonald's and Coca-Cola?

There will be some winners.

Great profits for those with London homes to rent out during the two weeks of the event. And a temporary army of 23,700 security staff to 'protect' the Games.

Politicians, corporate guests and sport bureacrats will have the pick of the seats in the stadiums for free.

Now that's the real spirit of the Olympic Games.

Source material by Dominic Lawson – The Independent
--------------------------------------------------