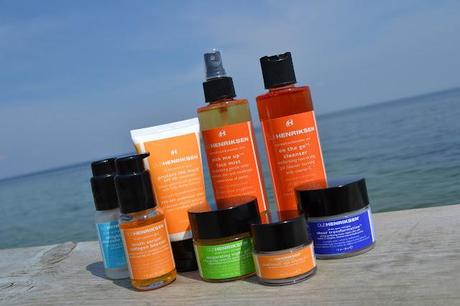 For me there could not be better face care products out there. I don't know why I stopped using Ole Henriksen in the first place. But now that I have changed my cleansing routine my skin has gotten very smooth, free of breakouts and almost no pigmentations. I can not rave enough about Ole Henriksen. Back in the days when I worked at Perfumerie Douglas I recommended Ole Henriksen skin care and body care to all my customers. Male and female. It's one of the best out there. For me the best one.
There is a Ole Henriksen line for any kind of skin type. I have normal to combination skin so I use the line with orange packaging. I absolutely LOVE the colourfull bottles, tubes and jars! SO PRETTY!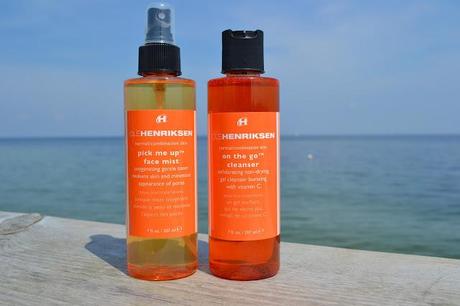 The Three Little Wonders is a package with the Invigorating night gel and the Truth serum collagen booster and the Sheer transformation to use on top of the night gel and the serum.
Here's a list over the miracles:
Invigorating night gel: Vanishes the appearance of fine lines, breakouts and pigmentation
Truth serum collagen booster: Has vitamin C to brighten, smooth and help the appearance of aging
Sheer transformation: Repairs skin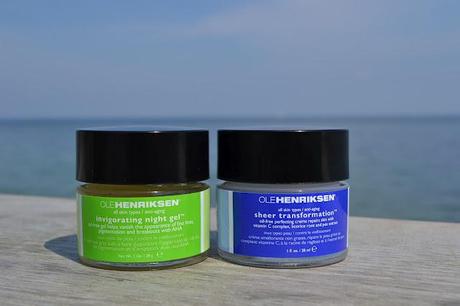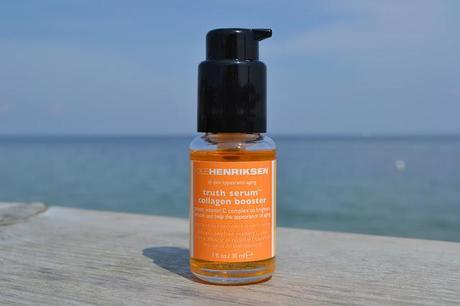 An more concentrated product for pigmentations is the Enlighten me skin tone corrector, which will be my next Ole Henriksen purchase.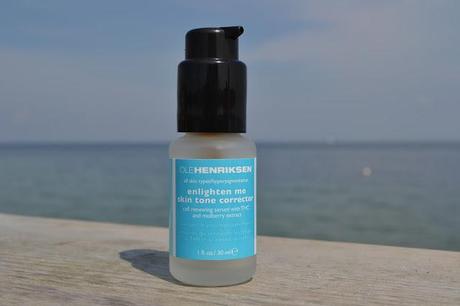 Aside from the fact that I am alot closer to a perfect and healthy looking than I ever thought I could be I have also found my favorite eye cream. The total truth eye creme. Which I by the way bought the same day I had the pleasure of meeting Ole Henriksen in person. It is moisturizing and it is perfect. The eye cream!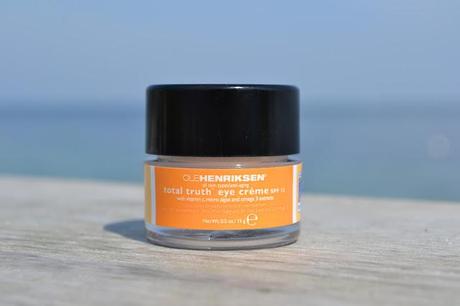 Sun protection is very important for everyone. It is VERY important for people who have pigmentations like I do. It could not be more convenient than the fact that Ole Henriksen came out with a sun protection as well. The protect the truth with SPF 50.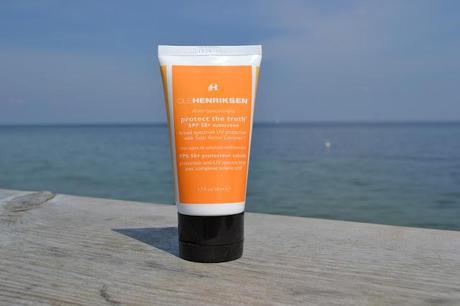 The African red tea face mist I have used for years. It's perfect for a refreshing mist over the make up during the day.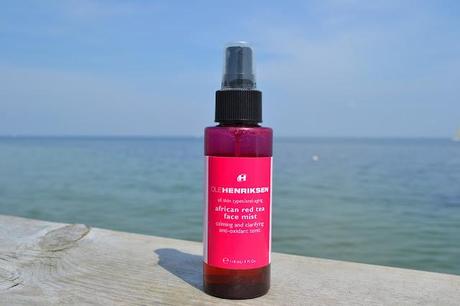 Something else I love is the ocean.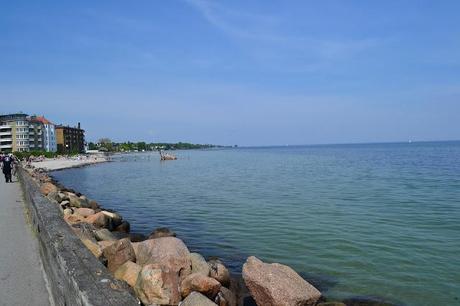 If you want to give these product a try you can buy a travel size set so you don't waste anything in case it's not the right products for you. After all we are all different and react differently to the same products.
I so hope I some day can go to Ole Henriksens spa in L.A. and have a facial by the man himself.
Ole, you are my hero!
<3