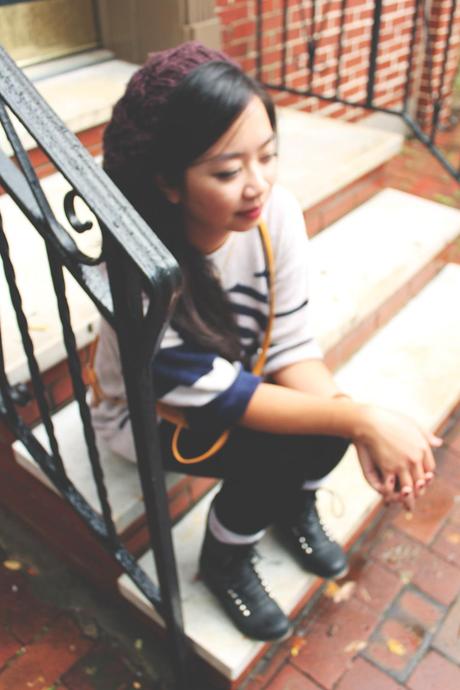 While in Pennsylvania, I took a day trip to Philadelphia and explored the historic section of town, where the nation's founding fathers originally set up the U.S. government. There was so much history there (umm…a lot for the States I suppose), and the scenery provided a good many photo-ops.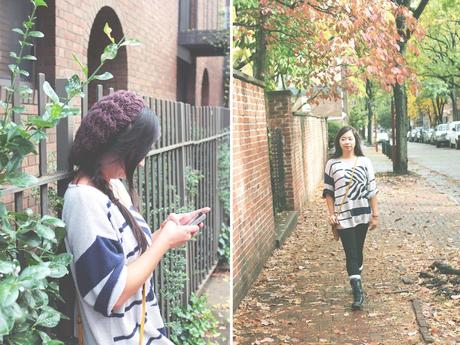 Do ya like my outfit? Statement sweaters are pretty happening this fall, although I wasn't aware of it when I grabbed this one from a Goodwill in Harrisburg. $3 baby. The sleeves were too baggy and oddly short (hitting a few inches above my wrists), so I just rolled them up. Don't pass up a good thrifting find just because of one flaw! The secret to successful thrifting is having a creative eye. Since it fits boxy and loose, I balanced out the look with some thick leggings on the bottom. And I'm sporting combat boots from the LA District, which I've been wearing almost every day since the weather cooled down. Oh dear…I'm totally helping the '90s style to come back…this cannot bode well.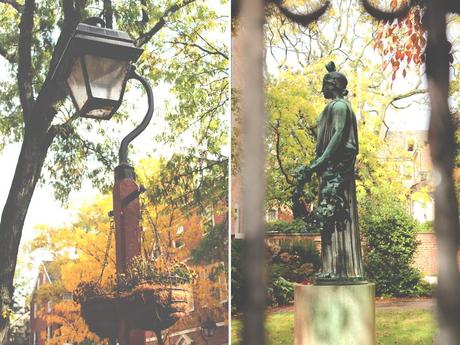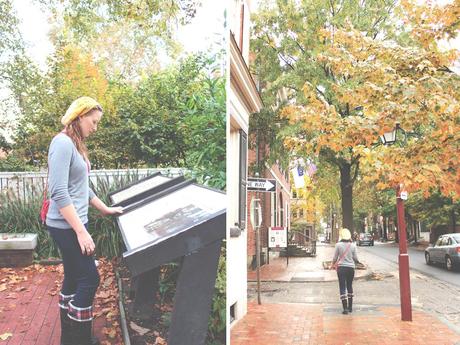 Above is my gracious host and tour guide, Alicia. We got lost trying to find Ben Franklin's house and stumbled upon this tavern that the forefathers frequented regularly. In fact, City Tavern claims that it was here where they celebrated the completion of the U.S. Constitution. A tavern that has existed since 1773? Cool. So we stopped in for some "libations" and old decor of revolutionary political cartoons depicting how evil the Brits were.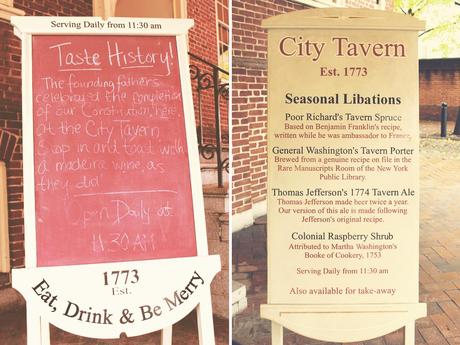 I got a raspberry shrub, which apparently is made with Martha Washington's recipe. I never know how true these touristy claims are, but it was quite refreshing.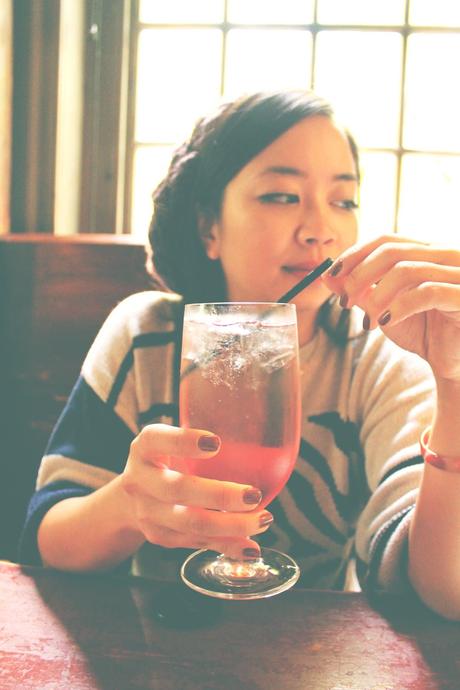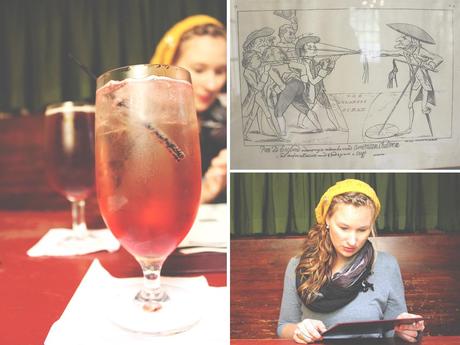 After resting at City Tavern, we continued our wanderings.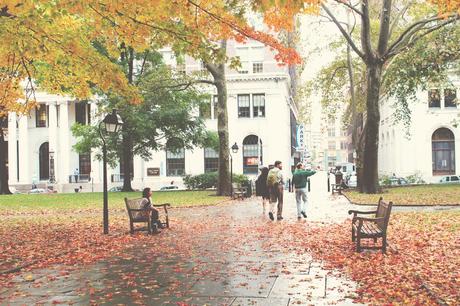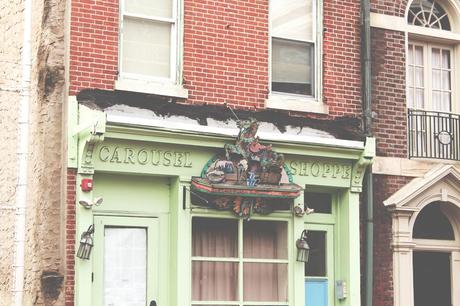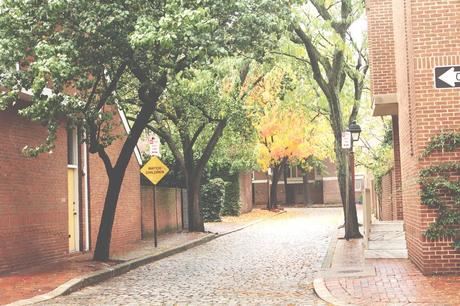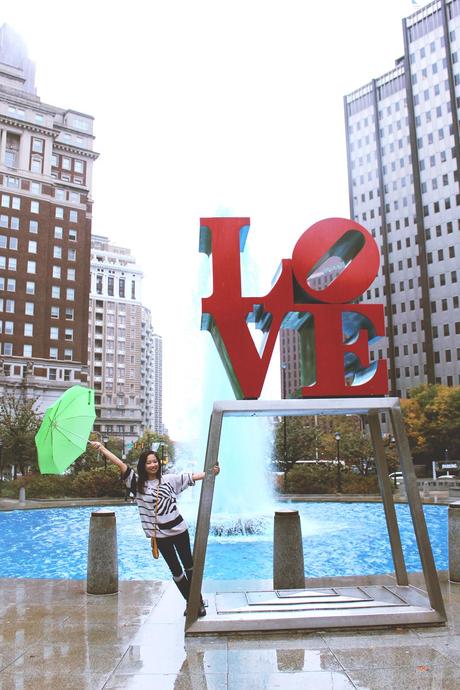 And of course, I couldn't leave Philly without taking a picture in Liberty Park! And I also tried a genuine Philly cheese steak at Jim's Steaks. Heart attack in a bun. Noms.