The last in our mini-theme of rye whiskey reviews is the Old Portrero Single Malt Rye Whiskey. Completely different from the Rittenhouse Rye and PiggyBack rye in that it's made from 100% malted rye and produced in pot stills.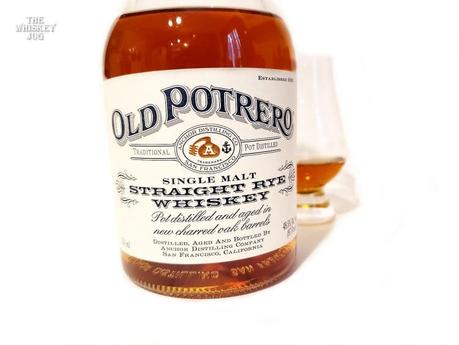 This of this like a rye whiskey that's made in a single malt style. I've had many different expressions from Old Potrero/Hotaling's over the years and good-or-bad, one thing always remains the same release to release: it's interesting whiskey.
Old Portrero Single Malt Rye Whiskey Review: Details and Tasting Notes
"This straight rye whiskey was aged in new handmade fine grain charred American oak barrels. In traditional barrel making, the cooper heats the staves over a fire of oak chips, allowing them to be bent and formed into a barrel. During this process, the inside of the barrel becomes lightly toasted. By the early 19th century, coopers had learned that if they allowed the heat to continue, the inside of the barrel would burst into flames and become charred. Handmade oak barrels—charred in this traditional manner—impart a rich color and unique character to this rye whiskey."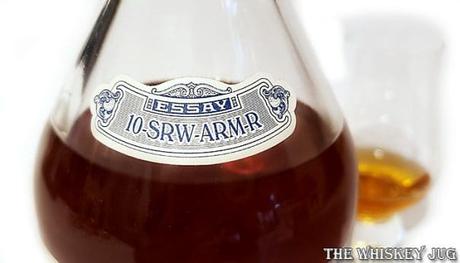 Details (price, mash bill, cask type, ABV, etc.)
Region: California, USA
Distiller: Hotalings
Mash Bill: 100% Malted Rye
Cask: New Charred Oak
Age: NAS
ABV: 48.5%
Batch: 10-SRW-ARM-R
Price: $60
Tasting Notes
EYE
Rusty copper
NOSE
Rye spice, fresh baked goods, copper, apples, apricots, vanilla and a bit grainy.
PALATE
Rye, copper, vanilla taffy sweetness, malty graham, fruit and touches of citrus and cinnamon.
FINISH
Med -> Fruity, coppery and spicy.
BALANCE, BODY & FEEL
Good sense of balance, medium body and a soft feel.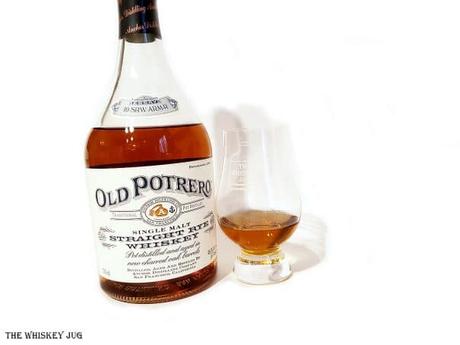 Old Portrero Single Malt Rye Whiskey Review: Overall and Score
It's alright. Aroma is soft and interesting with a touch of spice that pulls it all together; Palate is tasty, sweet and light with that same touch of spice still holding everything together; Finish is the most rustic aspect of the whiskey pulling in more copper and spice than fruit.
As it opens the Old Portrero Single Malt Rye Whiskey turns a tad chalky with a copper twinge and some dill sows up. It's good, but lacking in depth and stays rather light and topical. It's perfectly sippable, but where I really enjoy it is in a cocktail. Put it in any classic Scotch or Bourbon cocktail and it works insanely well; the unique sweet and coppery spicy profile does amazing things in drinks.
SCORE: 3/5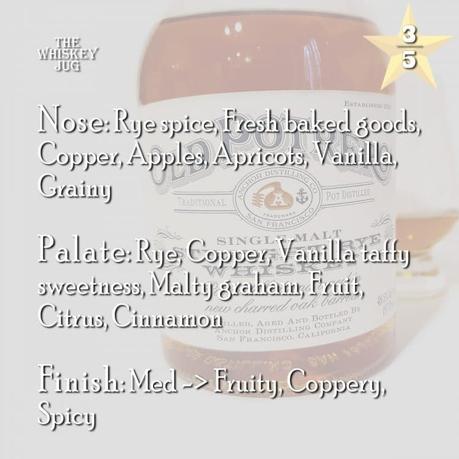 Old Potrero Single Malt Rye Review
$60
Overall
3
Nose

(3)

Palate

(3)

Finish

(3)

BBF

(3)
Sending
User Review
0

(

0

votes)
Comments Rating
0

(

0

reviews)

Old Potrero Single Malt Rye Review Summary
Without a doubt, this is an enjoyable whiskey on its own, but where it shines is in cocktails. It's a fantastic ingredient to build on.
'''