Old Man of Coniston. And half a packet of fudge.
Have you ever accidentally climbed a mountain? Believe me, it happens.  During our visit to the Lake District,the Old Man of Coniston became one of the best accidents of the trip; not many people can say that they unintentionally scaled 2634ft with no more than a bottle of water and half a packet of fudge!
So how did two clueless ramblers end up conquering almost half the summit of Ben Nevis? The Lake District Walks guide book stated – and I quote – "a moderate uphill stroll" but this really wasn't the case. 
Views from The Old Man of Coniston
By the time reality dawned on us, it didn't really matter because of how far and wide we could see. Just look at the amazing views…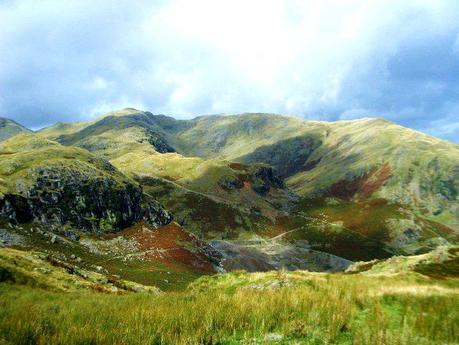 1000ft and half a packet of fudge later, we knew that this so-called "stroll" was in fact, a climb. The men with the climbing rope and climbing picks confirmed our suspicions. Wearing no more than a summer dress and leather jacket (and Andrew in his Converse trainers), we decided that we didn't come this far to turn back! 
Please note: If you're looking for Lake District walks, please understand that the Old Man of Coniston is quite challenging; Converse trainers or a summer dress aren't the safest options.  (It was too late for us!)
The most thrilling part of the Old Man of Coniston was looking back down to see how far we had come…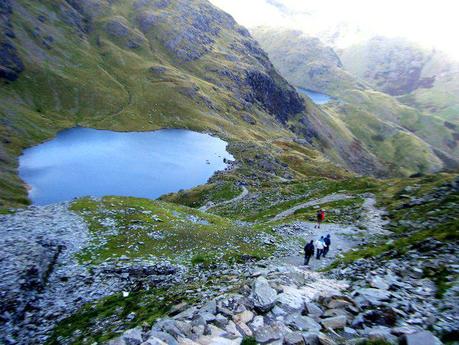 The view changed almost every ten minutes, but even if it didn't, it would still be just as beautiful.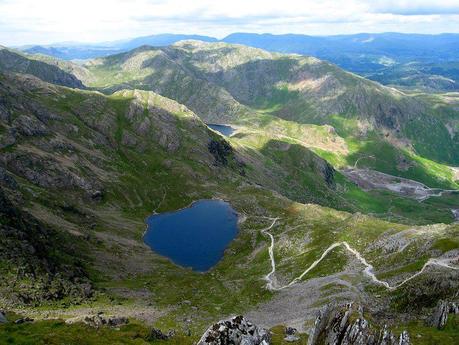 And we finally made it to the top!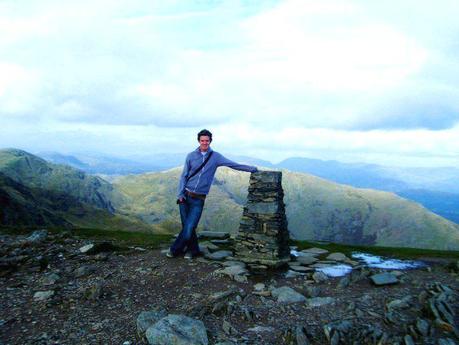 There were moments of regret. There were pangs of hunger and fear. Water was running low and we knew that the fudge wasn't going to last forever. But every second of our accidental 2634ft climb was worth it. But remember, what goes up must come back down – so you need to plan in time for coming back down the Old Man of Coniston too. 
The entire walk of The Old Man of Coniston took us around 6 hours.  For seasoned fell trekkers (and real climbers who own climbing ropes), it should take around 5 hours. 
Visiting The Old Man of Coniston
If you're looking for Lake District Walks that can challenge you physically, I'd recommend the Old Man of Coniston.  The fell can be climbed from Coniston village via Church Beck and the mines. But there are alternative routes with well-marked paths including the south ridge and the path to Goat's Water; both these climbs begin from the Walna Scar Road. For more information, you can visit the Tourist Information Centre in Coniston Village where you can pick up route maps. 
For Lake District walks which don't require any specialist outdoor gear or easy walks that are suitable for children, take a look at the Ambleside waterfall walk to Stock Ghyll Force.
But if you have 5 or 6 hours to spare, please give the Old Man of Coniston a go! I enjoyed it so much that I've named this little fella after the Old Man: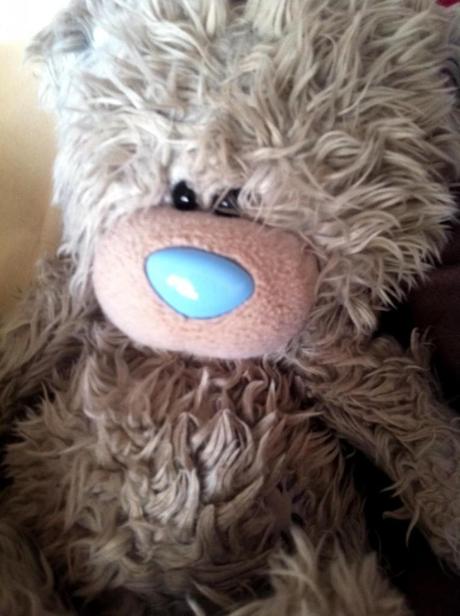 Meet Coniston; my constant reminder of the strenous climb up the Old Man of Coniston in the beautiful Lake District!