This isn't the first Old Forester Single Barrel I've reviewed, but it is the first one I bought. Bought it, put it in the back of a closet and then forgotten about till I packed up my crap, moved out of Los Angeles and up to the mountains. I discovered a lot of things I forgot I had or had thought I'd killed off on when I moved last year and that's one of the reasons so many weird, interesting, or exotic whiskeys have been showing up on the site over the last 10 months.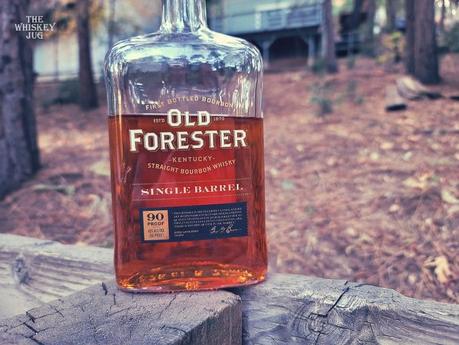 When I was unpacking my whiskey I organized everything based on the review groupings I wanted to do and that's why we're doing this run of Old Forester whiskey. That, and it's one of the most requested series on the site. Comments, emails and DMs, I get them all asking why I haven't and when I am going to review the modern OF line. I now have an answer: this week.
To kick off the modern lineup, I'm starting with a recent(ish) SiB from about a year or two before the rebrand; an intermediary between the dusty OFs last week and the current core. For this whiskey, the name of this bottle is its description, kind of like a whiskey onomatopoeia, so there's not much else to chat about up here. The real action will be when I crack this baby open, get to drinkin' and tackle the review below. So let's get to it.
Old Forester Single Barrel – Details and Tasting Notes
Whiskey Details
Style: Bourbon (Straight)
Region: Kentucky, USA
Distiller: Old Forester
Mash Bill: 72% Corn, 18% Rye, 10% Malted Barley
Cask: New Charred Cask
Age: 4+ Years
ABV: 45%
Price: $28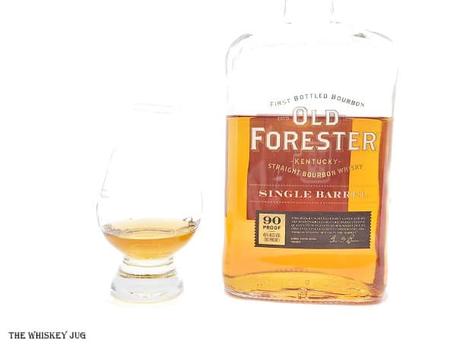 "Every fingerprint is unique. The same is true for every barrel of bourbon. Old Forester Single Barrel has bottles from one individual barrel, so there is no other bourbon exactly like it." – Old Forester
Old Forester Single Barrel Tasting Notes
EYE
Light amber
NOSE
Butterscotch, copper, vanilla, cereal grain sweetness, oak and touches of orange peels and silly putty.
Not digging this barrel so far, the aroma is odd and a bit off.
PALATE
Copper, butterscotch, orange peels, stale spice and a watery bit of oak and something chemical-like.
I don't know what's going on with this but I'm not liking it.
FINISH
Medium -> Copper and oak fade to a chalky chemical note.
BALANCE, BODY and FEEL
Not well balanced, medium body and a sharp-harsh feel.
---
Old Forester Single Barrel – Overall Thoughts and Score
I've had good OF SiBs, but this isn't one of them. This is terrible. But the thing I like least about this whiskey isn't the terrible aroma, horrible palate or the wretched finish – it's not knowing what barrel it came from! It's the biggest frustration I have with single barrels like this from the distillery, they never mark them. The lack of this information is nothing but a detriment to the consumer and their experience.
If this was a current Old Forester Single Barrel it would put me off from buying another for a while. I'd want to be fairly sure bottles from this barrel were gone before even considering because I have no way of knowing if I'm wasting my money on the same barrel again. On the flip side, if I loved this one, I'd want to know the barrel so I could buy more Old Forester Single Barrel.
Net-net, not disclosing the barrel number is just all-around bad for the consumer experience… and this particular barrel sucks.
SCORE: 1/5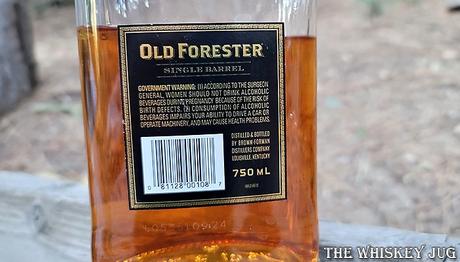 Old Forester Single Barrel Review
$28
Summary
I don't like this particular SiB, it's just plain not good. I've had others that were tasty, but this one is foul.
Overall
1
Nose

(1)

Palate

(1)

Finish

(1)

BBF

(1)
Sending
User Review
0

(

0

votes)
Comments Rating
0

(

0

reviews)

''''''