Sitting down to think about the order of this review series, I considered kicking things off with this Old Forester 1870 Original Batch. It's the modern update to the base release that kicks the proof up a touch. Seemed like a good place to start, but looking at the full lineup I had in front of me, it didn't quite feel right.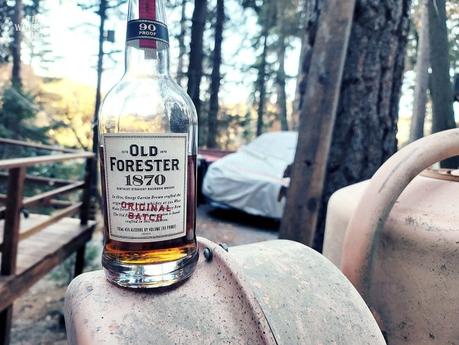 In the end, I obviously decided to kick off with the dusty bourbons, move to an older single barrel and then start in on the newer core releases. I felt starting with the distant past, moving to the recent past and then moving through the current release would give a better perspective on the modern line and tie together everything I'll be covering.
And speaking of covering, the one that I won't be doing this week is the 1910 Old Fine Whisky… because I already did it. Now, let's get to drinkin' and dig into this 1870 Original Batch.
Old Forester 1870 Original Batch – Details and Tasting Notes
Whiskey Details
Style: Bourbon (Straight)
Region: Kentucky, USA
Distiller: Old Forester
Mash Bill: 72% Corn, 18% Rye, 10% Malted Barley
Cask: New Charred Cask
Age: 4+ Years
ABV: 45%
Price: $45 ($39 on sale)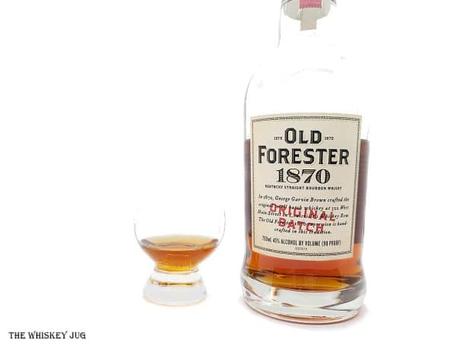 "In 1870 George Garvin Brown created Old Forester on Louisville, KY's, famous Whiskey Row. In honor of that milestone year in bourbon history, we have crafted a tribute – Old Forester 1870 Original Batch – the first expression in the Old Forester Whiskey Row series." – Old Forester
Old Forester 1870 Original Batch Tasting Notes
EYE
Amber
NOSE
Cherry-heavy dried dark fruit, oak, coffee cake, vanilla, brown sugar and touches of cinnamon.
Not super-expressive or dense, but the aroma is enjoyable.
PALATE
Caramel, dried dark fruit, oak, biscuity, maple frosting on a donut, cocoa and some baking spice.
Like the aroma, the palate is soft, easy and enjoyable.
FINISH
Medium -> Maple donut, oak, corn and dried dark fruit.
BALANCE, BODY and FEEL
Decent balance, medium body and a velvety texture.
---
Old Forester 1870 Original Batch – Overall Thoughts and Score
Aroma and palate sit on even footing with neither out-showing the other and it makes for a balanced and enjoyable experience. Though that parity can get a little monotonous after a while and on my final review glass I find myself a bit… bored.
Old Forester 1870 Original Batch is good, no denying that, but I really don't see myself grabbing this on a regular basis to sip. But I do see myself going through the rest of this bottle via cocktails. It has a nice balance and even profile that lends itself perfectly to building tasty cocktails around.
SCORE: 3/5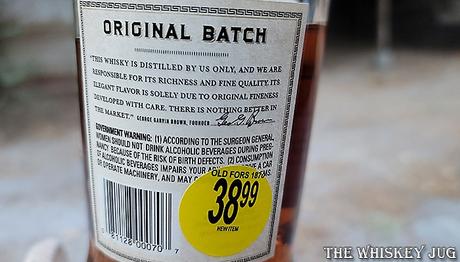 Old Forester 1870 Original Batch Review
$45
Summary
Not bad, something I'd rather mix than sip, but that's not a bad thing. A sip here or there with plenty of well-balanced drinks in-between is not a bad way for a bottle to go down.
Overall
3
Nose

(3)

Palate

(3)

Finish

(3)

BBF

(3)
Sending
User Review
0

(

0

votes)
Comments Rating
0

(

0

reviews)

''''