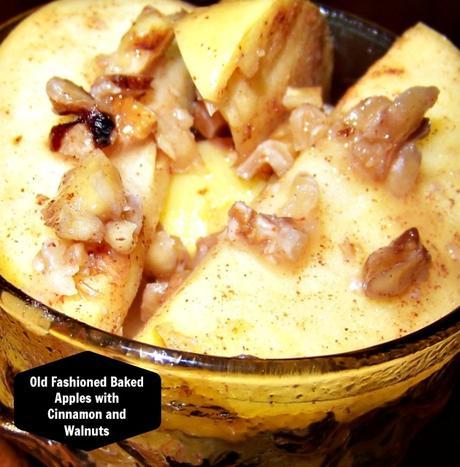 Slice you favorite variety of apples, then toss them with honey, lemon, cinnamon and walnuts and bake them in the oven. We love our baked apples served with a dollop of vanilla yogurt, but these baked apples are just as good fresh from the oven and super fragran. You will be the hero of the night, and your family will never guess they're eating a healthy treat!
Happy cooking!
Ingredients
2 large apples, halved, and then quartered
½ cup walnuts, finely chopped
1 tsp cinnamon
1 tablespoon honey, raw preferred
½ medium lemon , juiced
Instructions
1. Preheat oven to 350.
2. Toss apples with walnuts, cinnamon and honey.
3. Spray baking dish with cooking spray and add apple mixture.
4. Bake covered for 15 minutes, then uncover and bake another 10 minutes until apples are tender.
http://motherrimmy.com/old-fashioned-baked-apples-with-cinnamon-and-walnuts/
NUTRITION FACTS
Servings: 4
Amount Per Serving
Calories: 152
Total Fat: 8.41g
Cholesterol: -
Sodium: -
Total Carbs: 16.67g
Dietary Fiber: 2.46g
Sugars: 12.63g
Protein: 4.02g
Old Weight Watchers Points 3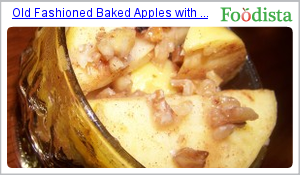 If you're looking for more healthy and low calorie Weight Watchers recipes, check out my And don't forget to visit my Please see disclaimer for further details. Nutrition information is compiled with MacGourmet. If you find discrepancies, please let me know. It's important to me that I provide you with accurate information.
page, follow me on , or check out my boards. I love to hear from you, and share my recipe finds from around the web.
Recipe
page. You'll find hundreds of recipes that include nutrition information and Weight Watchers points.