So the fellas from Old Dominion have a new single crushing the charts south of the border. Song For Another Time has some pretty catchy lyrics and a beat that has your head boppin' and you singing right along. Check out the video below and if you like what you hear and see be sure to grab it HERE.
Corey Kelly / @CoreyKelly76
Photos of Old Dominion...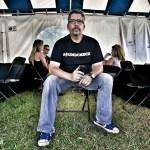 Born and raised in small ltown Ontario, Love me some Whisky & Country Music. Blogger, Photographer and Country Music Junkie.