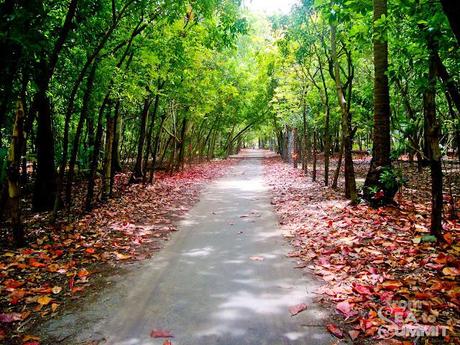 Olango Island is located east of Mactan island, and lies between Bohol Strait (South) and Camotes Sea (North). The island houses the Olango Island Wildlife Sanctuary, which has become a major tourist attraction as it is one of the seven best-known flyways in the world for migratory birds. Recently, Olango island has also been a great destination for weekend biking trip.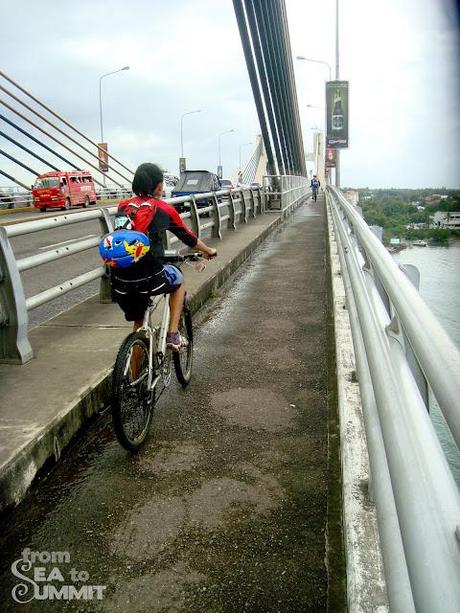 It's always been my dream to go on a biking trip with my friends. But I have this issue with traffic and cars. Yah! I'm scared of biking on the road with cars. It even took me a few months to overcome my fear. When my friends invited me on a biking trip last weekend, I was hesitant.  Everyone was in our meeting place just waiting for me. It was a last minute decision. I could have change my mind and just stay at home, but I chose to face my fears. Next thing I knew, I'm riding my bike.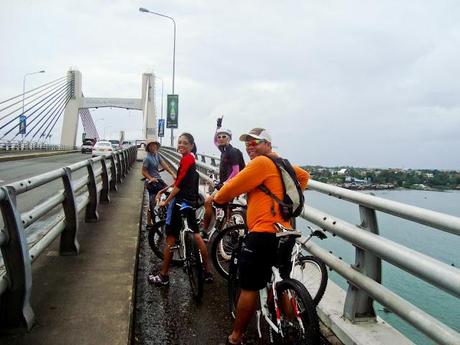 Departure time was supposed to be 6AM. But since I was late, we leave for Olango island around 10AM. It was nerve wracking at first, but I kind of pick up my phase and manage to ride comfortably on my bike.  We arrived in Lapu-lapu around 12PM, with a couple of stop over along the way to buy food for lunch.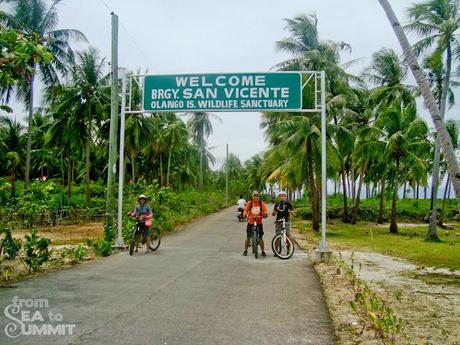 It was one of the best decisions I made. I enjoy the ride so much that I almost didn't feel tired. The best thing about this trip is that, I get over my fear of biking on a highway. I even manage to cross a busy intersection. Wew!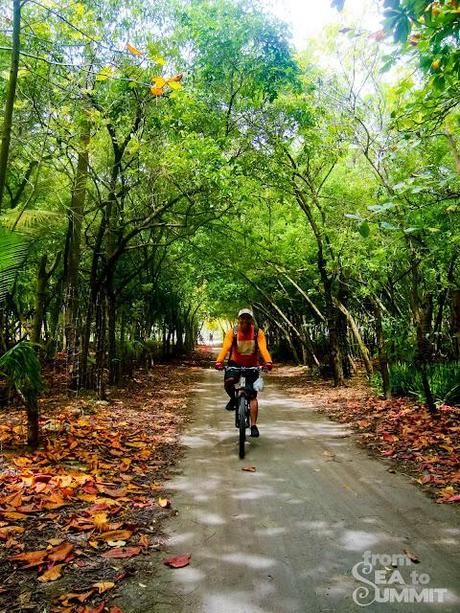 We ride a motor boat from a pump-boat pier, just beside Portofino Beach Resort, to Olango Island. It was almost 1PM when we arrived in Santa Rosa Wharf. We decided to eat our lunch in the Wildlife Sanctuary, which is a 15-minute bike ride from Santa Rosa. As we ride our way to the Bird Sanctuary, we come across this awesome place. We all agree that this place (picture above) is a great spot for a pre-nuptial photo shoot.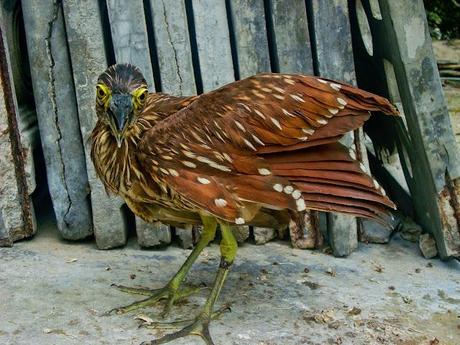 We had an hour and a half exploring the Bird Sanctuary. While doing our own exploration of the place, we come across this bird. I don't know what they call this or what breed of this bird belong to, but I'm pretty sure this is my first time to see its kind.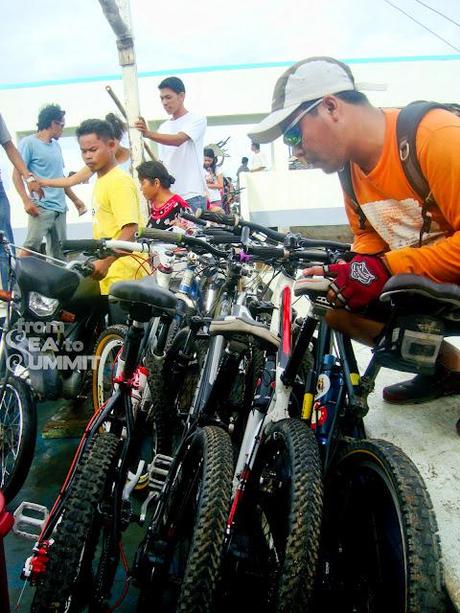 After a couple of hours riding around Olango Island, we decided to head home and call it a day. It was a great experience and an activity that must be done again.
Olango Island Biking Trip (suggested) Itinerary:
0700 Assembly time at Jollibee Panagdait (near Sykes bldg.) 0800 ETD for Lapu-lapu  1100 ETA Pier (beside Portofino Beach Resort) 1130 ETD for Sta Rosa (Olango Island)  1230 ETA in Sta Rosa, proceed to Bird Sanctuary 1300 ETA in Bird Sanctuary/Lunch 1400 Free Time 1600 ETD for Lapu-lapu 1630 ETA Lapu-lapu, proceed to Cebu City 1830 ETA Cebu City
Estimated Expenses: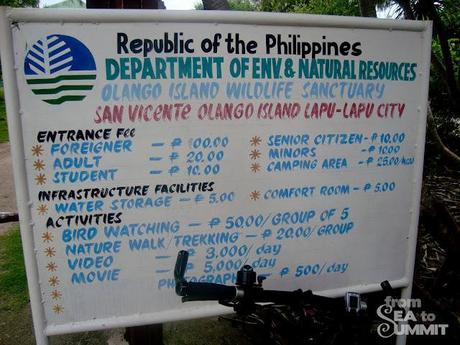 Pumpboat Fare (Lapu-lapu-Olango) -P20 bnf  Lunch ------------------------------------ P50 Wildlife Sanctuary Entrance Fee ----- P20                                        
TOTAL:  P90