February 4,2016
Trivia Answer: Idina Menzel aka Adele Nazeem sang the National Anthem at last year's Superbowl.

First Fives: Bobby Aguilera, Neil Moffatt, Mike O'Dea, Dave DeSocio & Bill McLau

ghlin



Honorable Mention: James Gabriele

THE NUMBERS
Tuesday's Broadcast Top 5
Super Bowl's Greatest Commercia

ls-CBS 2.0/11.3
Chicago Fire-NBC 1.8/8.2
Fresh Off the Boat-ABC 1.4/3.6
The Flash-CW 1.4/3.6
New Girl-FOX 1.4/2.9
Tuesday's Cable Top 5
People vs. OJ-FX 2.0/5.1
Curse of Oak Island-History 1.0/3.4
American Dad-Adult Swim .9/1.9
FX Movie-.9/2.1
Fixer Upper-HGTV .8/3.5
NOTE:
The same day encore run of OJ at 11:21pm delivered a .9 and another 1.9 
million viewers 
Tuesday's Social Media Top 5
People vs. OJ Simpson-FX 111,000 Tweets
Teen Wolf-MTV 102,000

Tweets
Pretty Little Liars-Freeform 88,

000 Tweets
The Flash-CW 35,000 Tweets
Marvel's Agent Carter-ABC 22,000

Tweets
THE SHOWS
People vs. OJ Simpson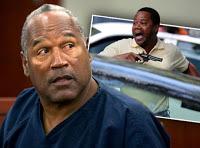 Caught up last night on this one and of course I am IN! Funny how it all comes rushing back to me and yet so many things about the case that I had forgotten. Totally forgot that OJ had a cut on his finger, totally forgot Marsha Clarke was going through a divorce, totally forgot that it was AC in the Bronco and not Robert Kardashian. I'm loving this thing already with one exception...Cuba Gooding Jr. is SO not OJ Simpson. He doesn't look like him AT ALL. He doesn't sound like him, he's allllll wrong for this. It's not about his acting ability, it's just wrong, especially when everyone else looks SO much like the real people they are portraying. There are SO many articles being written about how similar Steven Avery's case and OJ's case are but after watching the first episode, there is one ver

y BIG difference.

There really wasn't any OTHER person who had motive to kill Nicole and Ron, in the Avery case, there were quite a few other people that could have done it. Loving John Travolta.  David Schwimmer looks JUST like Robert Kardashian. Maybe Kris Jenner

should date HIM!
Madoff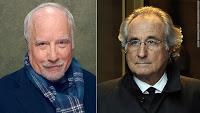 Welllll at least now I understand how he did it. Gotta admit, I of course knew about the Madoff story but I never really understood exactly what went down. Now I do and now I understand how Bernie was able to ke

ep

so many people in the dark. Unbelievable really that he was able to keep it all going for so long when you think about it. SO much money. Billions and billions. I don't know h

ow you sleep at night knowing you could be caught at any point.

Richard Dreyfuss is pretty good as Bernie. Trevor from Suits is one of his sons and of course his brother is Hannah's Dad on Girls aka Henry from Bosom Buddies. Barely recognized Charles Grodin. Definitely tuning in for

Part 2 tonight and of course the after show. 
Suits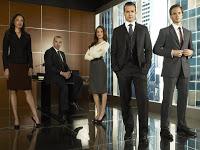 So here's the thing...at this point things at Pearson, Specter, Litt are ridiculous. I get that they can't let the star of the show go to prison, but there's no way to get around the fact that every single person knew about Mike Ross and honestly, Mike's a d*ck these days, so if I were the writers, I'd have everyone turn on Mike...send Mike to prison. Keep everyone else from getting in trouble. Fire Patrick J. Adams, get a new love interest for Rachel and get back to Harvey and Lou

is doing their

thing

. E

veryone can go back to court and back to Neiman's and get on with

saving their clients

. Spoiler Alert: Totally forgot all about Sheila, so I didn't think it was her who blew Mike's cover. Definitely didn't see the Gretchen connection either. Sooooo let's see how these writers get our favorite legal fashonista's out of th

is

super crazy ridiculous situation without ending the show. 
THE OTHER STUFF
-Miley Cyrus is joining The Voice as a key advisor so lets see how many of the contestants start shedding their clothes, chopping up their hair, sing to animals and swing on giant balls this season. Still won't get me to watch, but could be interesting and fun for those of you that are into that sort of thing. 
-WGN America killed Manhattan. 
-Les Moonves finallllllly got it! You know he's been positioning himself forEVER to get THE CALL and yesterday he got it. Les is finally the Chairman of CBS just like he always wanted. Can you picture how it all went down? Les and Julie are at home around the breakfast nook. Rosie the professional chef is cooking up some breakfast. Les gets a call. Julie's staring at him. He gives her the thumbs up with the hand not holding the phone. She runs around the mansion doing the happy dance. He hangs up and they both scream like maniacs and start dancing with Rosie in the kitchen. Julie says to her mega hubby. "Wait right here, babe. I have something I've been holding for you JUST for this day" She leaves and comes dancing back with a gorgeous box. She opens it and places a crown on his head. "My King!" Les sits down with the crown on his head and starts calling the press. Julie knows that tonight, she sleeps with a king. Talk about performance anxiety. Good Luck Julie Chen. Congratulations Les! 
-Before he got that awesome news, Les also got the news that there would be an awesome CW/CBS crossover episode. Yep! Couldn't be a better day. First Chairman and now, a Flash/Supergirl crossover is coming our way. 
-I forgot to post this yesterday but any Clooney is good Clooney. Jimmy Kimmel had a BIG ER reunion planned for George when he stopped by on Tuesday night. Check out what happened: https://www.youtube.com/watch?v=k_z3rN84Vmk
Thursday's Superbowl Trivia Question: During the 1991 Superbowl between the NY Giants and the Buffalo Bills name the quarterback who replaced the injured Phil Simms and bring home a win for the Giants. 
WWTM-Kristy
Like me on Facebook at Watching Way Too Much
Follow me on Twitter at tvnme
http://watchingwaytoomuch.com
[email protected]