Hello Fashionista's !! It has been a very long week in fashion for me so let's get to the business at hand. A while back I was fortunate to meet a very stylish young lady that goes by the name of Jet. What's special about Jet you ask, well she is the future of what's hot and trending . She showcases this on her on-line store http://www.wix.com/jetfuteristic/shoplikejet.  When I saw her pieces , I fell head over heels in love. When you find a talent like her it would me stupid not to put her Hustle on the front page .
I bring you Jet Futuristic:
Of course what is  the first thing you ask a Stylist ? What is their  favorite fashion trend this year , and she informs FashionCrush that the Triple Stack Platform (I die for platforms) a.k.a." The Disco Ball" was the first thing she mentioned. And of course she has the triple stack platform in Gold , Black and Red on http://www.wix.com/jetfuteristic/shoplikejet.  She loves the idea of "The DiscoBall" pump being paired with a simple short, or a pair of leggings. Throw in a simple coat and an ornate waist cincher on top instead of a belt. ' "That let's the people who 1st started following my work know I didn't forget where I came from…. I will probably forever be in something ornate…" .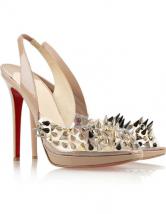 A trend that Jet is happy that has come to an end is the layered over trend," …while i did greatly enjoy the trend of ova ova everything I am glad to see that the people got the message in the couture as streetwear or as some would say "gaga" trend which to me was.."God didnt put us here to hide in the shade but to shine brightly.. so be OVA!!"
When it comes to the girl next door , Jet is inspired by  the way Angela Simmons, and Dakota Fanning pair fast fashion with runway looks. Jett states that they have youthful images , they drive the publics idea of what is "cool" and what " street fashion" is now. Which is classic pieces mixed with pieces you can  have fun with …for example Red Nation (an all red platform crysatlizied sling-back) . Or Reign Bow (a colorful platform sling back platform with a giant hole inside the platform) …Beyonce wore a similar shoe in her video "why don't you love me". This shoe was priced into the thousands , but Jett was able to locate a vendor that had the shoe for a huge fraction. It retails on her site for $198.00 a fabulous find for a fab shoe. " I could easily have basic pumps but shops with basic pieces tend to bore me" I love that she is different and not afraid to take that fashion risk. "I  even want to have the girls in Katmando,  Kansas in runway looks" .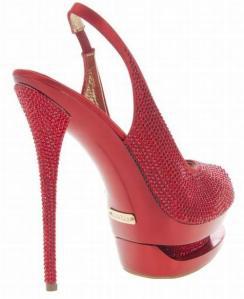 When it comes to Street Wear, Jet has conquered this lane as well. She has dressed some of the new up-and coming artist's in the game. "I can't talk about Street Fashion without talking about my work with Lola Monroe for her "Batteries Not Included" mix tape". "She is the prettiest female rapper in the game since forever..she looks like Lena Horne and Marilyn Monroe had a love child". Jett says she is pretty enough to be an actress, but tough enough to take on the Hip Hop industry . It was Lola's work in 50cents film "Before I self Destruct " that really drove Jett to saying yes to dressing Lola for her projects."She embodies alot of the attitudes of the young girls  coming up today ". " She is the modern woman who may have come up harder that Angela Simmons , but never let that become of her". She has also dressed the infamous @keystheproblem for her video sponsor. Keytheproblem received backlash from her previous song, and the public thought she wasn't pretty enough for the lime light. They stated she should stick to Ghostwriting , but with Jett's touch she the public saw her at her prettiest. Being a "cunt" is the newest trend in the Hip Hop game,  and she knows exactly what she wants. "She  is very conscious of her image, in which I believe defines the NEW AGE SHOPPER, She knows what she wants to look like".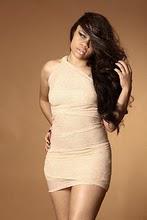 When it comes to fashion Jet believes it is very important for a woman to embrace her femme side no matter what your body type is. "Being pretty inst just a face or a body , it's an attitude….when a girl puts on a "Up To There Boot" and the " Backless Blair" dress that makes her feel beautiful you can see the femininity radiating off of her". "Because she FEELS beautiful, that's what my site http://www.wix.com/jetfuteristic/shoplikejet is about, FEELING  Beautiful".
Jet is not new to the Online Retail Industry, this is her second shot at it. She partnered up with Stevie Boi, where they created shades and marketing strategies, and as she puts it they" Shook the world" together. "The stares we would get from people , OMG!! we had a blast". "We did a lot of great things together, but I didn't get my start in "fashion" with him".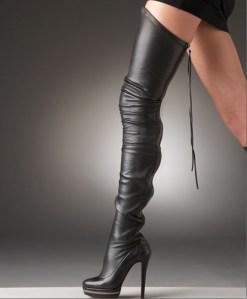 She got her major experience in fashion as a buyer for three boutiques in Baltimore before she turned 20. "I was the only black girl in the room bigger than that I was the youngest girl handling business there….You can imagine how hard it was". ' I was younger that some of the models in the showroom most times".
So after digging in the mind of Jet, as all Fashion Journalist as I like to call myself ask , "What or where do you get your inspiration from ?" Her answer wasn't Karl Lagerfield, or Diane Von Furstenbereg, or even Russel Simmons."…….who inspired me to work in fashion was Ruth Steinman..she has been working in the industry since I was toting fashion mags to school instead of my textbooks…She is LEGENDARY ". " She inst a celeb…but she affects the way we shop , the way we dress, even the way we discover music….She IS fashion".  That's the #SHOPLIKEJET way . "Don't just do IT….be IT…I want to touch the world in as many different ways possible, I will start by Democratizing the fashion industry."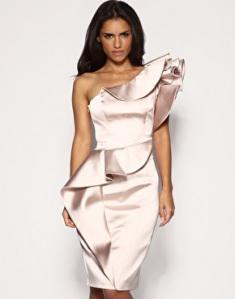 So Fashionista's in closing Jet is the FUTURE and we see a very bright one. Simply put she's DOPE.  Visit her site TODAY and get #SHOPLIKEJET.  All of these looks are located on her site http://wix.com/jetfueristic/shoplikejet.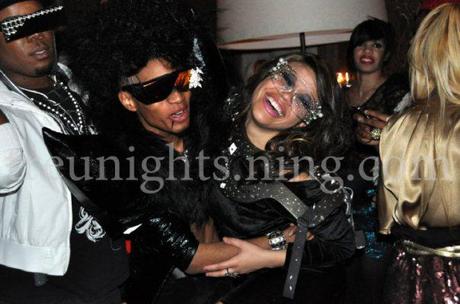 Until next time….Stay Fly